Secure data handling
26 June 2017
Lenze has joined forces with the IoT specialist ei3 Corporation to offer a combination of remote analysis of machine performance and also remote predictive maintenance. It is available as an unbranded product without visible evidence of the ei3 brand so only the name and logo of the machine manufacturer is visible.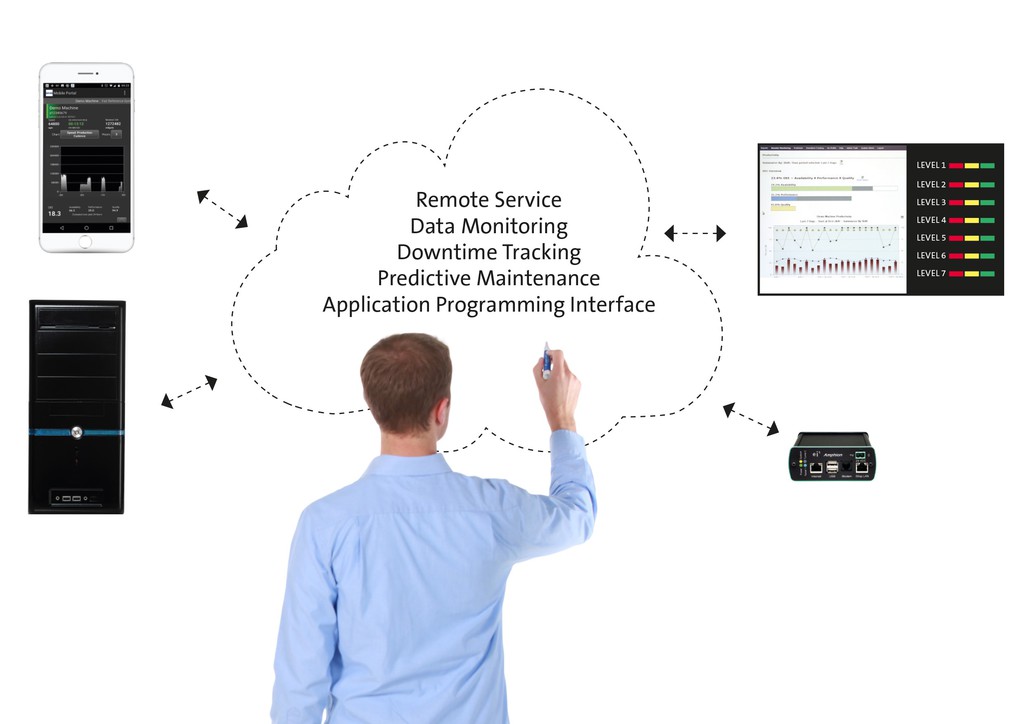 As part of their service contract with Lenze, machine builders can collect all the data that is available inside the Lenze automation controllers and drives. They can then evaluate this data and make it available to their own customers, either as an up-to-the-minute dashboard or in the form of reports providing performance figures.
The data can be used as the basis for advice on how to optimise systems and processes. In addition, the solution is suitable for services such as remote diagnosis and maintenance, and it can also be used to provide predictive maintenance.
"We want to enable our OEM customers to set up their own digital business quickly and easily, because it will strengthen their relationship with their own customers. It will add value and improve margins," explains David Krampe, senior marketing manager at Lenze. He believes that Lenze has a competent and reliable partner in ei3. The Industrial IoTspecialist is based in New York and has been working with manufacturing companies since 1999. Its solution is currently running in over 20,000 machine systems in more than 90 countries.
High standard of security
The data from a machine is first transferred via OPC-UA (Unified Architecture) to secure devices in the production network. From then on, all the communication takes place in encrypted form at a high level of security. The data is stored in ei3's own regional data centres, of which there are three: one in the USA, one in Europe and one in Asia. An additional one will soon be available in Germany. These data centres meet all European data-protection requirements and adherence to the data handling regulations will be certified by DEKRA, Germany's biggest technical inspection agency.
Ease of use
The ei3 data centres collect the data to a private cloud where it is processed and analysed. Output reporting to authorised users is in easy-to-handle web pages, dashboards and reports. "Our partner ei3 has solutions that have been put to successful use for many years. The company is making these solutions available for OEMs and they are preconfigured," says Lenze Applications Engineer Jurgen Rijkers. This means the machine builder does not need any prior knowledge of IT or big data at all. He only needs to specify the desired data points in the required application and the collection of data can begin.
"Of course, we need a sizeable set of data, known as big data, before we can learn much from the analysis," says Rijkers. But what is important, he says, is that we are able to begin collecting data quickly and that the usual performance figures and evaluations, such as OEE (Overall Equipment Effectiveness), utilisation and availability are accessible immediately. Once the product is up and running it is easy for the OEM to carry out remote diagnosis and predictive maintenance. Rijkers says that in his experience this means that time on-site can be reduced by up to 80 per cent.
OTHER ARTICLES IN THIS SECTION