Editor's Pick
---
ARTICLE
Flexible drive electronics & robust gearboxes
21 September 2017
NORD Drivesystems will participate in two events in Shanghai in November – CeMAT Asia and CIIF IAS – presenting new developments, including Nordac Link field distribution systems, which have been designed for easy installation, commissioning, operation, and servicing in conveyor applications.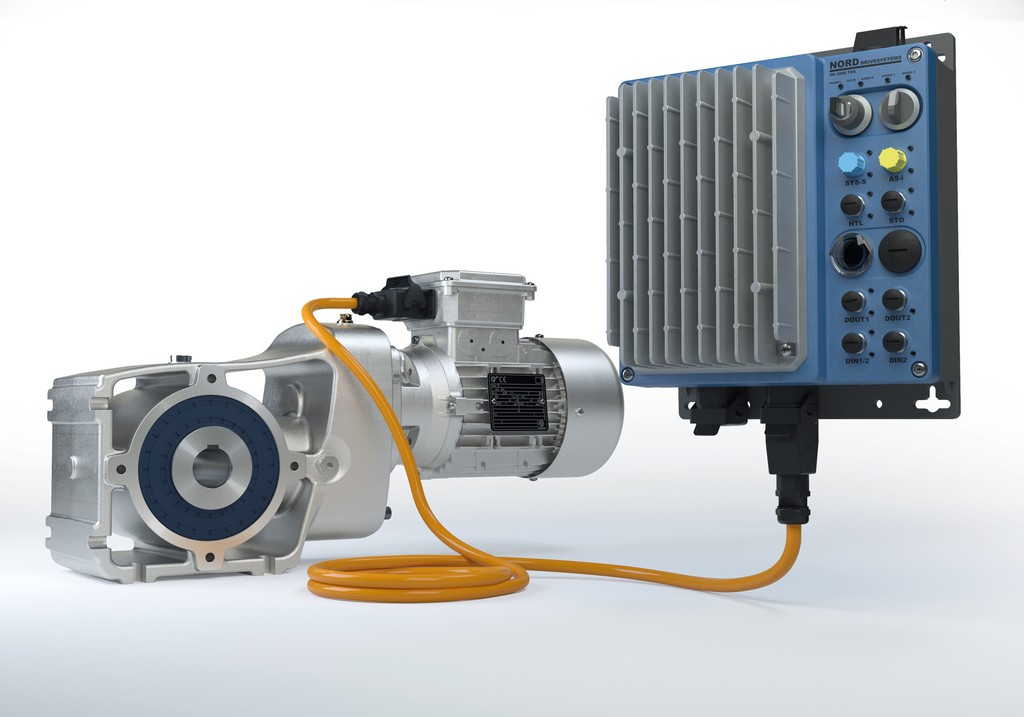 The manufacturer supplies these user-friendly new frequency inverters and motor starters configured to customer requirements. All sensor, communications, and supply lines can be easily connected via coded plugs. Maintenance switches, key switches, and direction switches ensure direct user access to every single axis. Notably, NORD offers drive configurations with a reduced number of variants for large plants. Such standardisation has considerable cost saving potential in terms of purchase, installation, stock-keeping, and maintenance expenses.
Available for motor sizes up to 160 kW, all NORD VFDs are IIoT and Industry 4.0 ready. Featuring PI controllers and an integrated PLC, they can carry out logical sequences and take care of process control on their own. The built-in PLC can monitor the drive system, evaluate sensor data, and independently assess the state of the unit. A fully operational solution for predictive maintenance based on PLC data analysis is currently in development at NORD and will soon be commercially available. This will enable service intervals to be extended and improve overall system availability.
Not least among NORD's new products, Maxxdrive industrial geared units will be showcased with their outstanding variety of configuration options. The series has recently been expanded by two new sizes for nominal torques of 15 and 20 kNm. It now comprises 11 gearbox sizes with output torques up to 250 kNm. The modular Maxxdrive range includes dual-gear setups, auxiliary drives, brakes, torque arms, backstops, swing bases, and extruder flanges. All NORD industrial gear units feature a single-piece Unicase housing. This ensures excellent longevity, compact dimensions, a very high power density, and high overload capacities. Combining industrial gear units with motors and drive electronics, NORD configures complete drive systems for heavy-duty operation.
OTHER ARTICLES IN THIS SECTION