ARTICLE
The road to zero overtime
23 November 2017
Nidec, the Japanese company which acquired motor drives companies Control Techniques and Leroy Somer from Emerson Electric, is aiming to become a ¥10 trillion company by changing the way its employees work.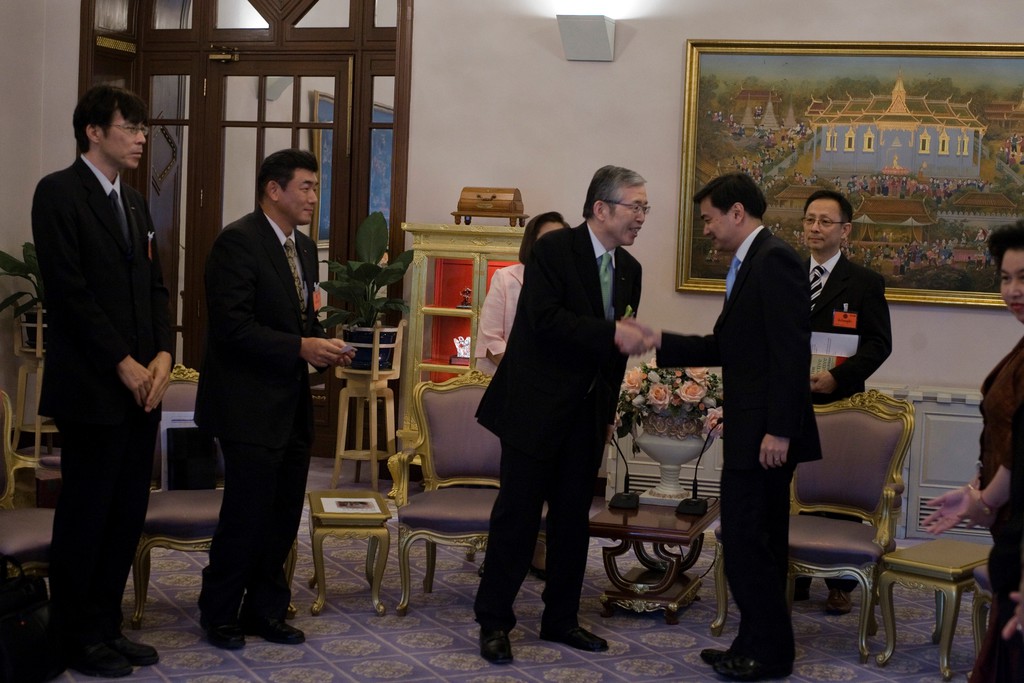 Speaking to the Yomiuri Shimbun, a Japanese newspaper published in Tokyo, Osaka, Fukuoka, and other major Japanese cities. CEO Shigenobu Nagamori, chief executive officer of Nidec, expects radical changes in the way Japanese - and by extension global - workers operate.
Nagamori notes that before around 1980, iron was the backbone of Japanese industry. Subsequently, semiconductors became that backbone. He expects that around 2025, it will be the turn of the electric motor. Motors are replacing engines as the main generators of power. Europe and China are shifting gears toward electric vehicles, while some experts even think that by 2050 there will be three times more robots than people by 2050.
In the 2000s, Nidec accelerated its acquisitions of overseas companies. It was then that Nagamori noticed something he found surprising. Employees in the West do not work overtime. German companies even take a full month of summer vacation. And still they turn a healthy profit. In the United States, people leave work at a fixed time, and then go to school at night to get an MBA. Employees involved in engineering work learn about business and administration, so they can be company managers.
Their productivity is simply on a different level. He realised that Japan's way of working is fundamentally wrong. What really matters is the nature of employees' work, rather than how long they work.
He wants Nidec to become a ¥10 trillion company by 2030, and because there are only 24 hours in a day, regardless of company size. he believes that if Nidec clings to its current way of working, it will stall at the level of ¥1 trillion.
So Nidec began with having supervisors ask their people to leave the office at a set time: overtime decreased by 30%. Today, overtime at Nidec is almost half of what it used to be.
The company educates employees in training centres on company premises. Work focusses on their English language skills and their expertise. Improved skills lead to increased performance. The salaries of employees won't be reduced. We will do this over the course of five years.
Nagamori says that Nidec has hired about 6000 people since it was established, and he has seen no correlation between people's academic background and their work performance. "It's education that's important," he says. "Education changes people drastically."
Even so, Japan has few people with good management skills. The reason why is there is no system for the professional development of managers. In the United States, people become company managers in their 20s. Outstanding talent doesn't go to large corporations but to venture companies. In Japan, even graduates of top universities must start as low-ranking employees. Then they can become chiefs and managers. They're in their 50s by the time they can finally become executives, but by that age, you can't manage a company anymore.
So what lessons does this hold for the UK? The approaches to company development are poles apart from those in the USD, Germany and - as we see here - in Japan. We know we have crippling shortages of engineers and other key workers, and this will be exacerbated by making it harder to recruit them from overseas sources.
It will take time, investment and a radical appraisal of our approach to business management. How effectively can we compete on a global stage without first addressing these issues with the kind of vision that this Japanese chief executive is showing?
Andy Pye Editor
RELATED ARTICLES
No related articles listed
OTHER ARTICLES IN THIS SECTION