ARTICLE
SSR replaces mechanical contactors
05 February 2019
Intended to replace mechanical contactors especially when switching is frequent, Carlo Gavazzi has added the RGC3…48 solid state relay with integrated heatsink to its portfolio.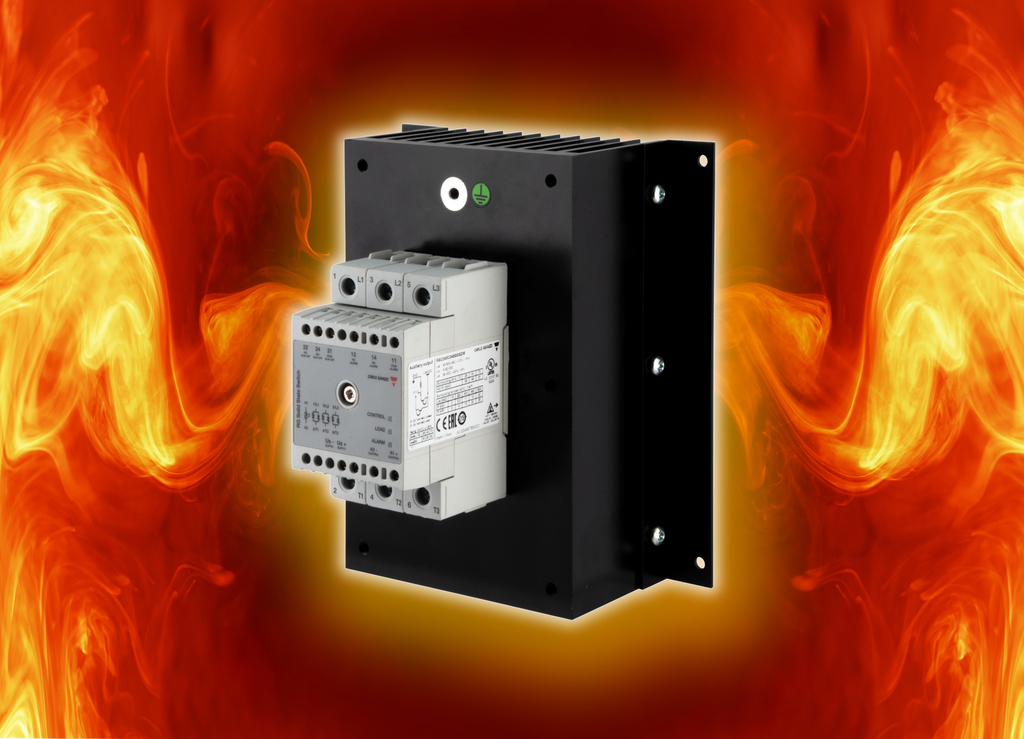 The RG Series offers reliable operation and longevity, transient overvoltage protection, robust construction, vibration resistance and at higher current ratings it utilises forced ventilation, which ensures minimal machine downtime and extended product lifetime because of reduced thermal and mechanical stress. The RG3 Series also offers the ability to add a fan with power if required.
In addition to resistive and slightly inductive loads the RGC is certified for motor switching with associated motor ratings. The space saving design range up to operational current of 65AAC per pole for 3 pole switching or 75AAC for 2 pole switching in a 70mm wide footprint. The new RGC3…48 has an operational voltage up to 48 AAC per pole at 40°C and a control voltage of 5-32 VDC, 20-275 VAC/124-190 VDC.

The new RGC3…48 can easily handle large cables up to 25mm2/AWg3 and offers certified motor ratings up to 11kW@400 VAC, 25HP@600 VAC as well as optional integrated monitoring for SSR and resistive load malfunction with alarm output for remote signalling with the RGC..M.

The RGC3..48 is the perfect solution for applications such as Plastic injection machines, Extrusion machines, Blow moulding machines, Thermoformers, Dryers, Electrical ovens, Fryers, Shrink tunnels, Air handling units, Sterilisation equipment, Climatic chambers, Ovens and furnaces and are CE, UL, VDE, EAC and CCC certified.

OTHER ARTICLES IN THIS SECTION