Editor's Pick
---
ARTICLE
Closed-loop servo control
22 February 2019
Aerotech's XL4s linear amplifier is designed for closed-loop servo control of voice coil and single-phase motors, eliminating the non-linearities common with PWM amplifiers.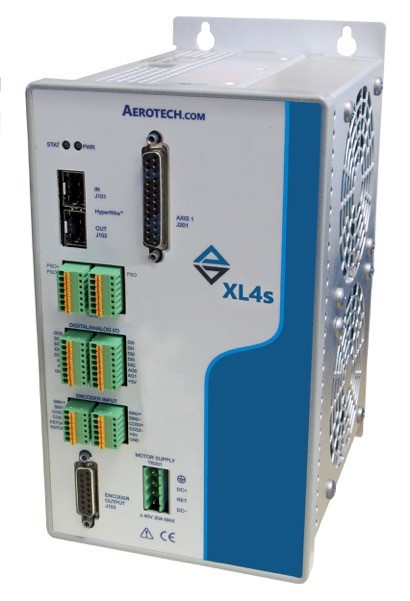 The XL4s provides deterministic behavior, auto-identification, and easy software setup and features a multi-core, double-precision, floating-point DSP that controls the digital PID. All parameters are software-settable including control-loop gains and system safety functions.
The XL4s offers industry-leading settling times, long-term thermal stability, and sub-micron-level tracking accuracy with advanced features such as full state feed-forward, 192 kHz servo rates, and look-ahead-based velocity control.
OTHER ARTICLES IN THIS SECTION