Editor's Pick
---
ARTICLE
Geared motor family expanded
30 April 2018
WEG has released the latest addition to its WG20 family of geared motors. The new helical, parallel-shaft and helical bevel gear units were developed by WEG's subsidiary Watt Drive in collaboration with the main plant in Brazil.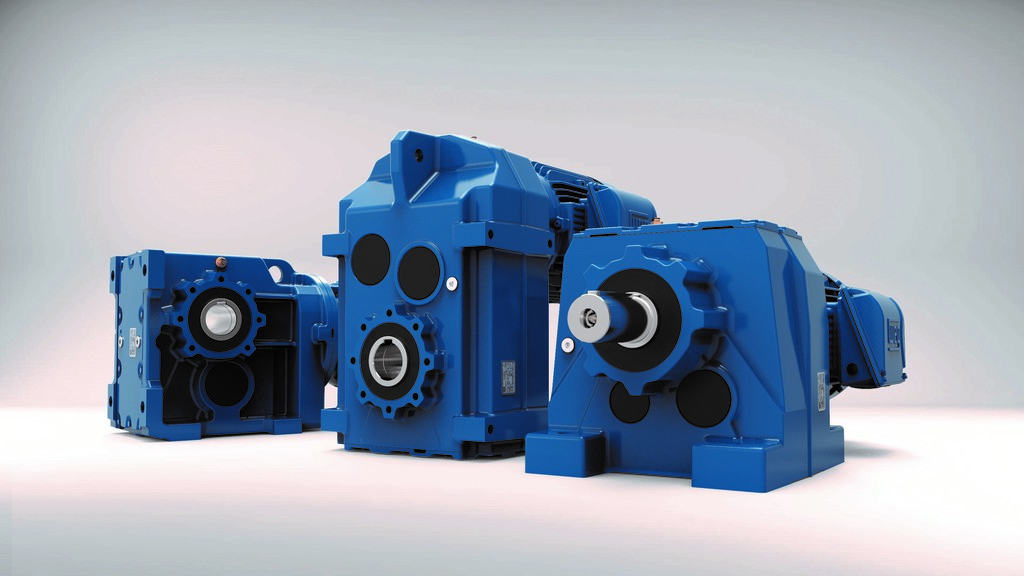 They expand the existing family, previously topping out at 1,550 Nm, with new geared motors for rated torques up to 4500 Nm. The gear units provide efficient power transfer and can be combined with WEG modular motors with energy efficiency ratings up to IE4 to offer geared motors with high power density.
The sturdy construction and high-quality finish of the high-performance geared motors make them suitable for demanding applications within heavy industries, such as steel mills.
Klaus Sirrenberg, Managing Director at Watt Drive in Austria, says: "The WG20 geared motors for torques up to 4500 Nm combine high performance with compact design. This is a logical step in the strategic expansion of the power range of the WG20 family first introduced in May 2016. The high operational reliability and low maintenance of the geared motors make a significant impact in increasing machine and system availability."
Deployable worldwide
The WG20 geared motors have standardised mounting dimensions for easy exchange worldwide without requiring user modifications to existing machinery. They can be combined with WEG modular motors with power ratings from 120 W to 30 kW. These combinations provide geared motors with energy efficiency ratings up to IE4, suitable for operation directly from the AC line.
International certification further enhances the global interchangeability of WEG's modular geared motors, which cover virtually all supply voltages worldwide with internal voltage changeover and can be operated at 100 or 120 Hz with variable speed drives. For mechanical and plant engineers, this means they can cover a wide range of applications with just a single unit. This increases flexibility and helps optimise inventories.
Suitable for demanding environments
The housings are fabricated in a single monobloc design from grey cast iron which gives them high torsional stiffness. They can be manufactured to very tight tolerances due to all the machining in the production process being performed in a single clamping operation. What's more their smooth surface makes the geared motors perfect for use in applications that require a stringent cleaning regime.
Low losses
As with all members of the WG20 family, the new geared motors were developed with the aid of finite element methods. The smart modular pinion allows the gear units to be implemented in two-stage or three-stage designs over a wide range of gear ratios. This results in very low losses, making the gear units very energy efficient. The variant-optimised tooth concept also enables high output shaft speeds and operation over a large speed range.
OTHER ARTICLES IN THIS SECTION