Editor's Pick
---
ARTICLE
Significant time savings for production operations
14 August 2019
When power distribution specialist Burnell Switchgear and Control needed help with increasing productivity to cope with its fast-growing order book, the company approached EPLAN for advice. The EPLAN engineers soon discovered that not only would EPLAN Pro Panel CAE software deliver big savings in engineering and design time, but a Rittal Perforex fully automated machining centre would bring equally significant time savings for production operations.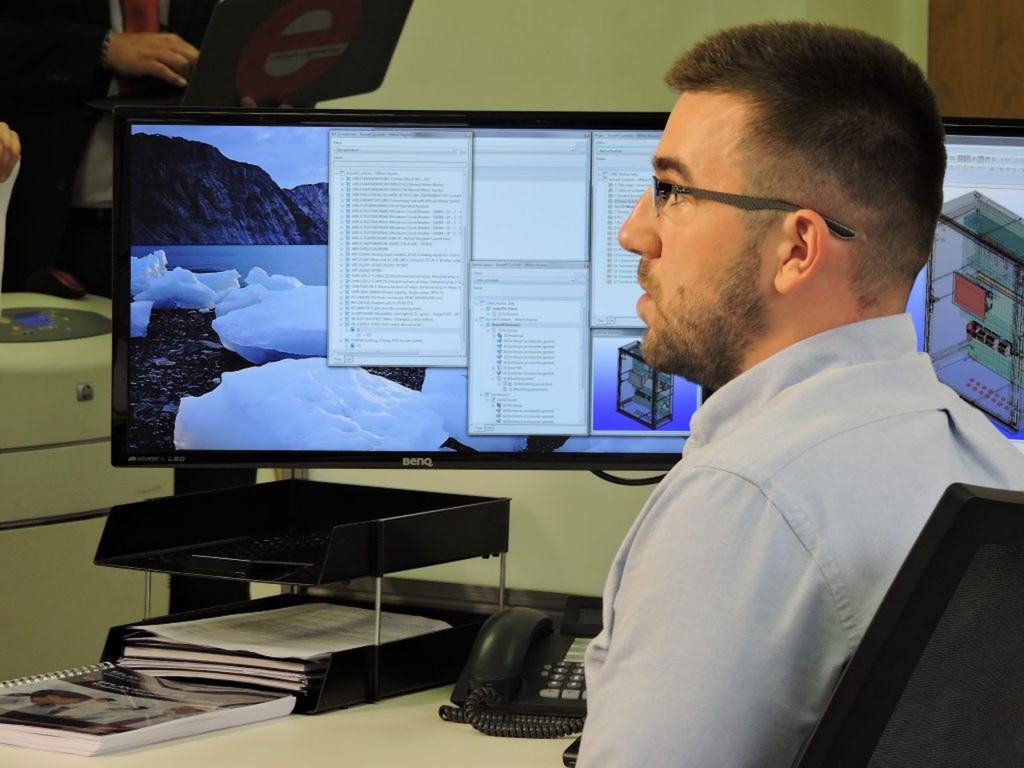 After looking at the company's requirements, the EPLAN engineers suggested that we should visit the Rittal Innovation Centre in Germany, so that we could see first hand the benefits of EPLAN Pro Panel, and also the Rittal Perforex machining centre.
EPLAN Pro Panel enables engineers to design and lay out switchgear and control panels. It handles all wiring, component mounting and busbar configuration details, and produces 3D views so that engineers and customers can see exactly what the finished panels will look like, even before work begins on building them.
"While we were at the Rittal Innovation Centre in Germany, we checked out the Rittal Perforex machining centre, which automatically drills holes and cuts apertures in enclosures, doors and mounting plates, using data generated by EPLAN Pro Panel," said Piotr, "and, having seen the machine in action, it wasn't difficult to decide that we needed one. So, in the end, we purchased licences for EPLAN Pro Panel, and a Rittal Perforex machine!"
Perforex is a CNC machine tailored to the challenges of switchgear manufacturing. It is ideal for the automated production of holes and cut-outs in sheet metal, and can also tap holes to facilitate component mounting. Rittal Perforex machines are suitable for all materials typically found in switchgear and control panels, including steel, aluminium, copper and plastics. Moreover, an automatic tool changer allows multiple tasks to be performed in a single operation, without the need for operator intervention. Importing the design data directly from EPLAN Pro Panel design software further enhances productivity.
At present, Burnell Switchgear and Controls has three trained engineers using EPLAN full time. The company expects that by the end of the year it will have six fully trained EPLAN specialists, and has already purchased an extra 20 days of training for future use.
"With EPLAN Pro Panel and the Perforex machine we have greatly increased our productivity and capacity," enthused Piotr. "More and more customers are asking what software package we're using and we're finding that EPLAN is becoming the gold standard for our industry sector. Thanks to this winning combination – EPLAN Pro Panel, Rittal Perforex and the EPLAN Data Portal – we are now increasing our lead over our competitors, and going from strength to strength."
OTHER ARTICLES IN THIS SECTION