ARTICLE
Operates valves with ease
15 April 2013
Smith Flow Control's EasiDrive portable valve actuator is designed to effortlessly open and close valves in oil refineries, power plants, paper mills and chemical processing facilities.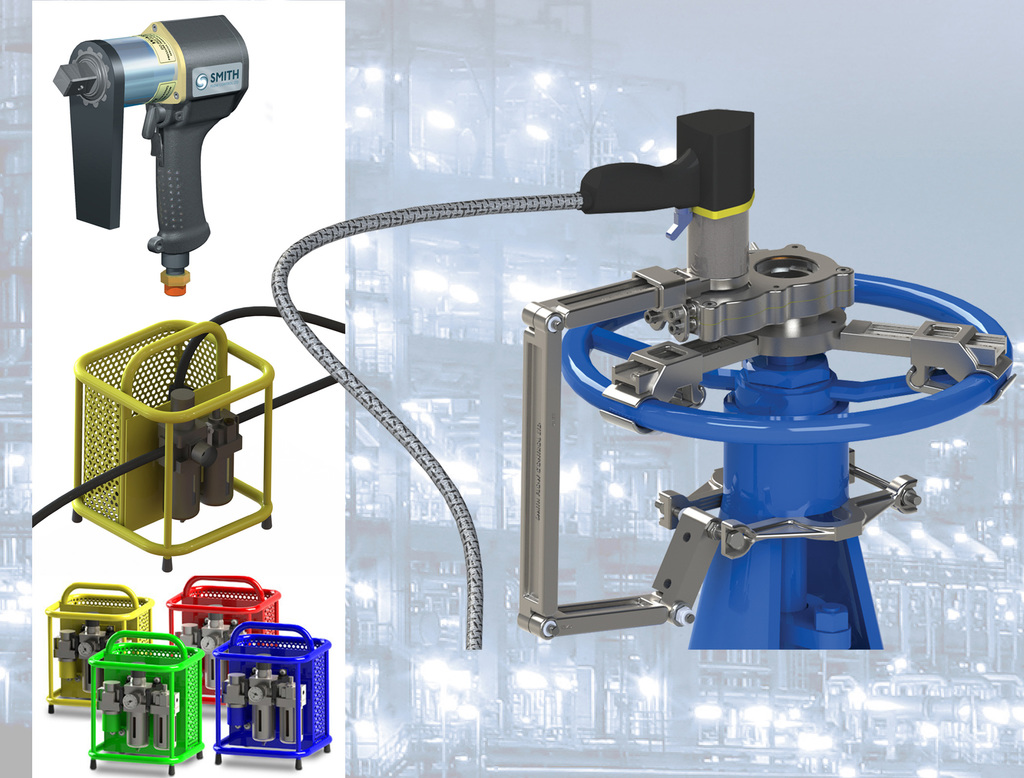 Using EasiDrive one operator can efficiently drive multiple valves with a single tool, whilst reducing fatigue and risk of injury – this can result in major cost and time savings. It is lightweight and portable, enabling workers to operate valves with ease, unlike typical torque wrenches which are heavy and cumbersome. The specially designed reaction kit provides protection from the 'kick' typically associated with other torque devices.
EasiDrive features a variable output torque, controlled by a choice of pre-set Filter Regulator Lubricator packs. This ensures the correct torque is applied at all times and operators are safe, even when under pressure to respond quickly.
The versatile system can be powered by air, electricity or battery. Torque of up to 2000NM can be generated, depending on the client's choice of equipment.
OTHER ARTICLES IN THIS SECTION