ARTICLE
Stable detection
26 June 2013
Omron has expanded its N-Smart portfolio of smart laser sensors and amplifiers with the launch of the E3NX-FA range of fibre amplifiers.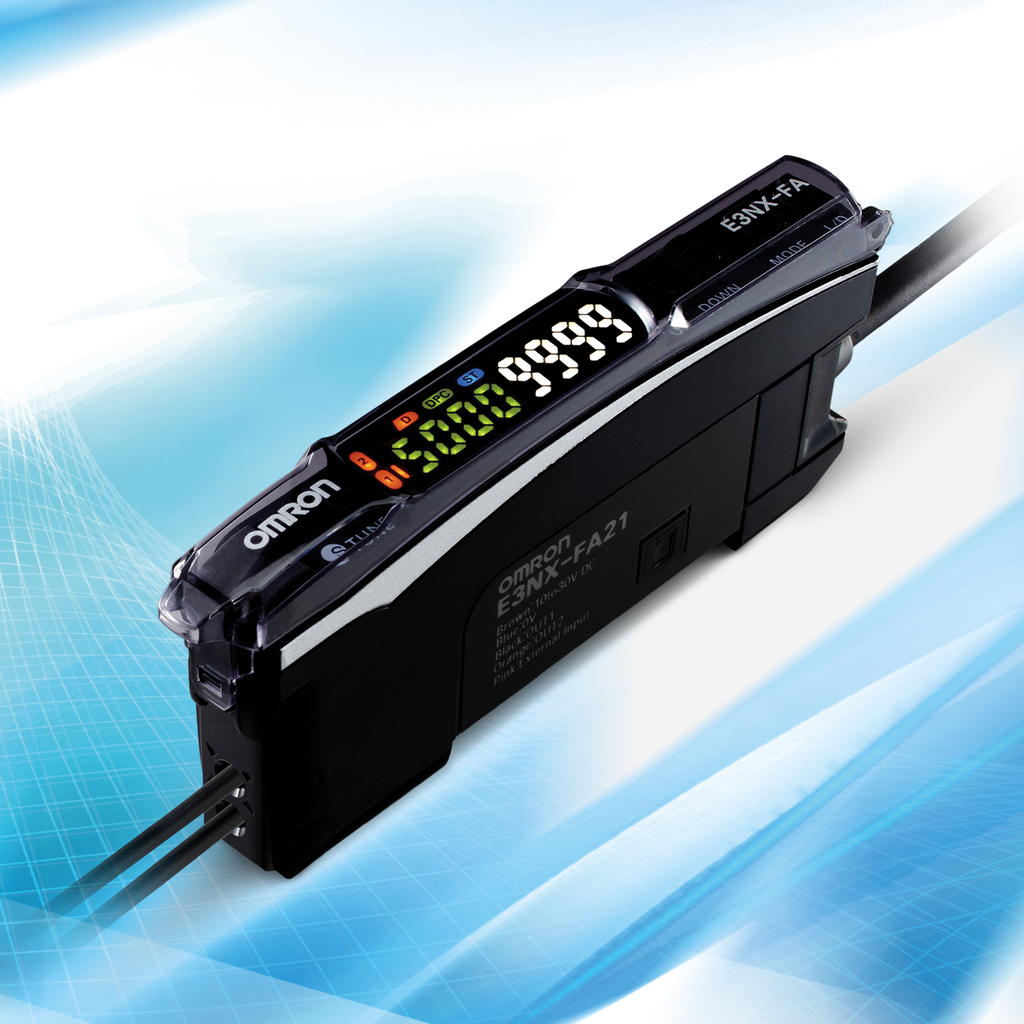 Available with a single output as standard and two outputs on advanced models, these innovative amplifiers offer fast and effective auto-tuning, comprehensive support for manual tuning, and what is said to be the industry's widest dynamic range to ensure stable detection of targets.
With advanced Smart tuning, the user just needs to press the tuning button once with the target present, and again with the target absent to automatically set the optimum incident level and threshold. Comprehensive manual tuning options are also supported to enable the detection mode and threshold to be optimised, ensuring greater detection stability in challenging applications.
The dynamic range has been increased by a factor of 40,000 compared with conventional amplifiers to provide enhanced detection reliability with everything from the most saturated incident levels to the weakest incident levels. Incident light adjustment in as little as 30µs in high speed mode enables more stable detection of faster targets.
OTHER ARTICLES IN THIS SECTION