ARTICLE
True-absolute optical encoder
04 September 2013
Siemens DRIVE-CLiQ is the innovative, powerful communications interface to connect encoder and direct measurement systems with SINUMERIK and SINAMICS drive components. Renishaw's RESOLUTE true-absolute optical encoder features the DRIVE-CLiQ interface and allows machine builders to achieve higher performance and greater reliability.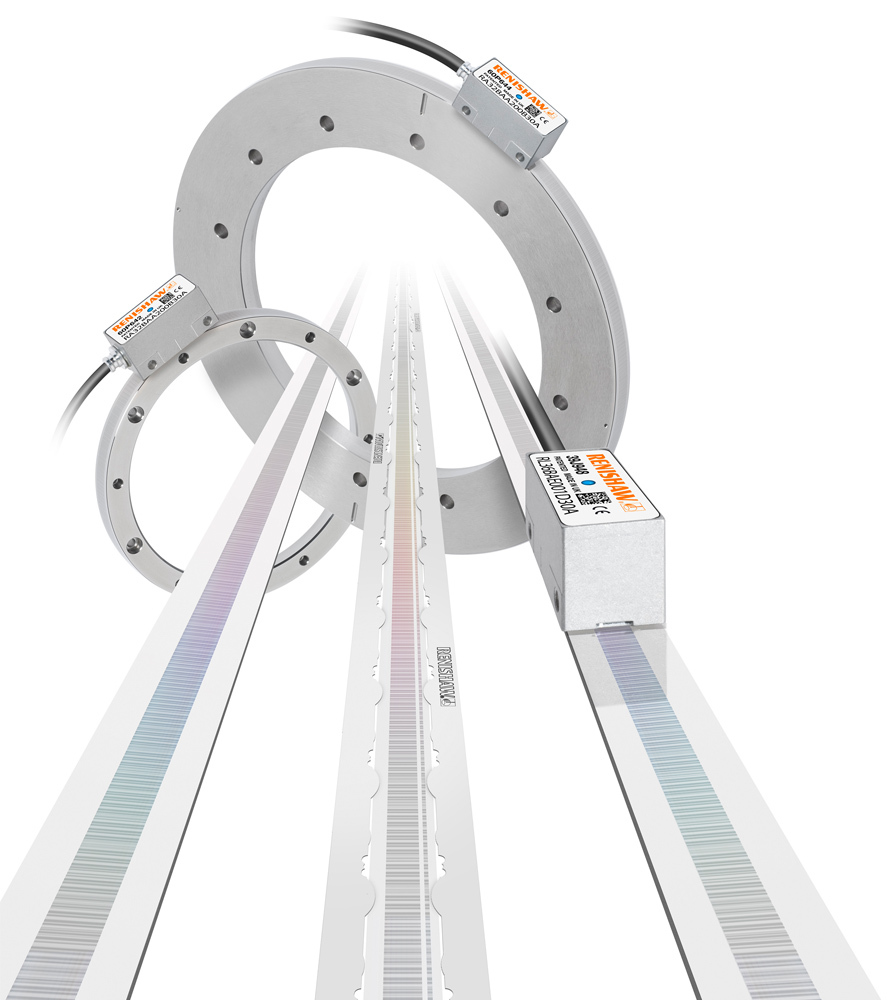 The product determines position immediately upon switch-on and making it particularly suitable for use in high-performance lathe spindles as well as DDR torque motors requiring the highest levels of precision and motion control integrity.
RESOLUTE DRIVE-CLiQ offers outstanding motion control performance. RESOLUTE's operating principle enable resolutions up to 1nm to be achieved (32-bit on rotary) even at speeds up to 100m/s (36,000rev/min on rotary). Advanced optics mean the detection scheme also has intrinsic low Sub-Divisional Error (SDE) and very low noise (jitter), so users can benefit from lower velocity ripple and solid positional stability.
OTHER ARTICLES IN THIS SECTION