Editor's Pick
---
ARTICLE
Icing on the cake
03 April 2014
To create a system that can neatly apply icing or other embellishments to cakes – regardless of irregularities and imperfections in the cakes' surface – Quasar Automation has integrated a ceiling-mounted food safe robot from Mitsubishi Electric with a vision system and data processing software from Scorpion Vision.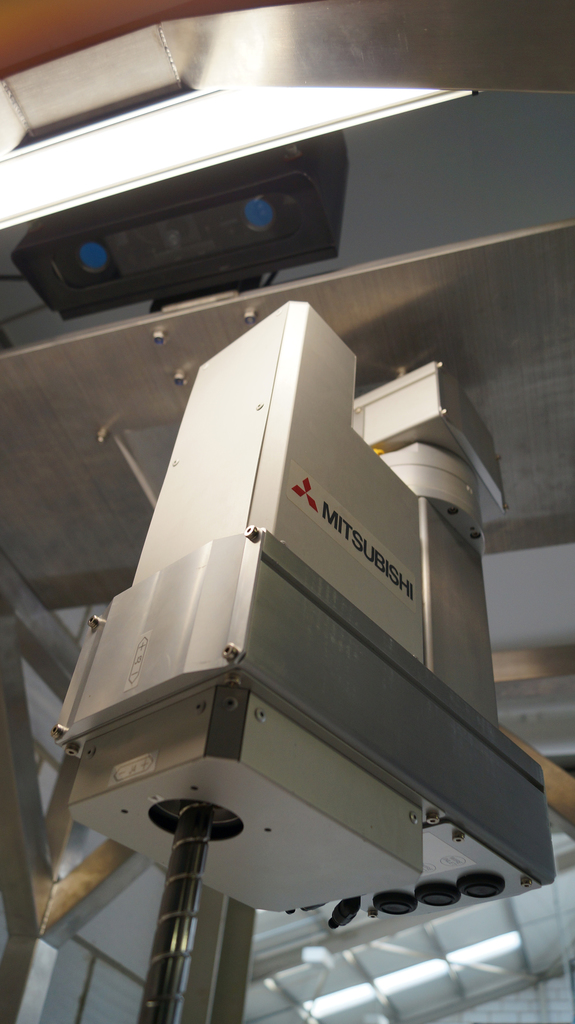 Quasar decided to use the F-series robot, ceiling-mounted in a dedicated cell. Utilising the Ethernet cable, a machine vision camera is mounted on the robot and the first step of the operation is to scan the cake's surface so that a 3D mapped image of all the irregularities is produced.
The vision system was developed with Scorpion Vision, whose Window-based software can be combined with Gigabit Ethernet digital industrial cameras and bespoke lighting. With the 3D mapping compiled, the 2D image or decoration is compared to it and adjusted for any surface irregularities. From this data, the tracking path for the robot to apply the icing is calculated.
"To ensure even application, the robot keeps the icing gun – or other tool – a precise height above the surface of the cake. It follows the major contours and also smaller local bumps, dips and discontinuities, so it is a very detailed profile of vertical movements," explains Bob Hinchcliffe, managing director of Quasar.

OTHER ARTICLES IN THIS SECTION