ARTICLE
RFID on the net
05 June 2014
The latest RFID product from ifm, the DTE104, is a base unit featuring Ethernet TCP/IP that can accept antennae working in the 125 kHz or 13.56 MHz ranges connected up to 20m away.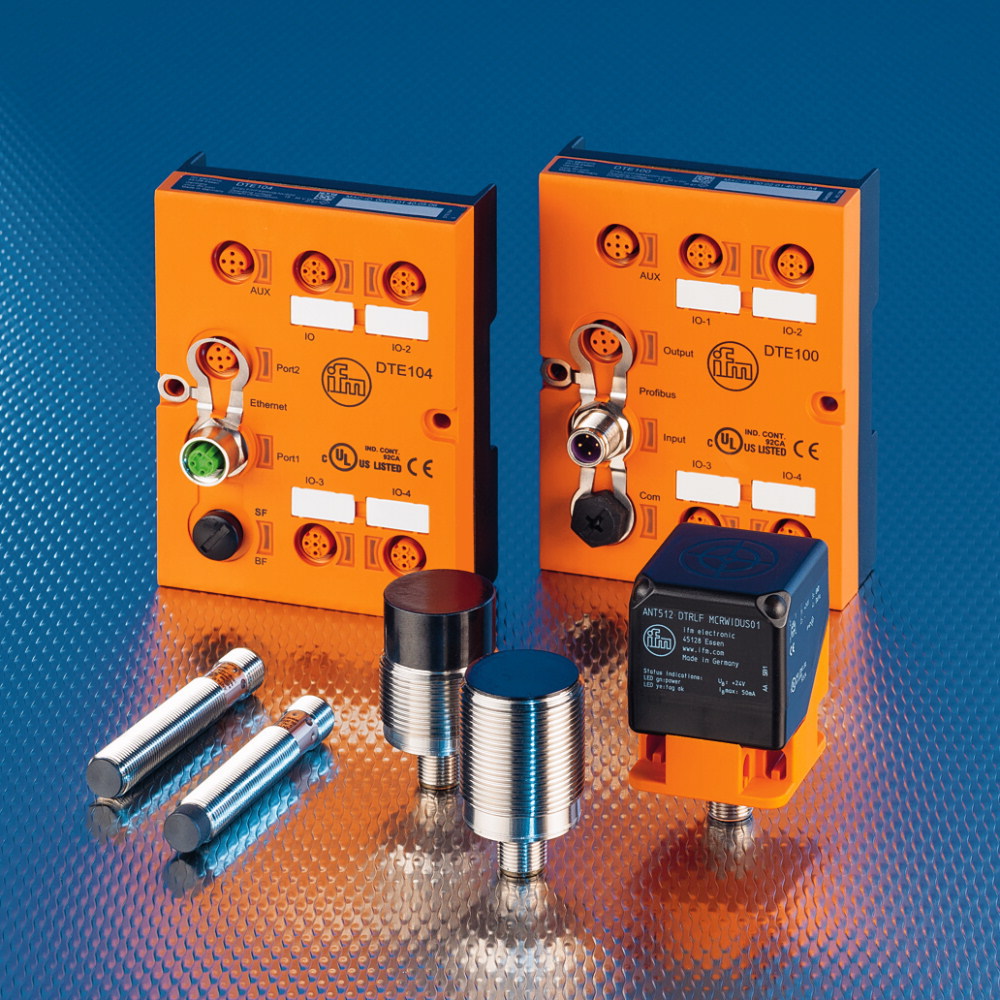 This new RFID evaluation unit is ideal for direct connection to PCs, industrial PCs or PLCs that have no standardised fieldbus interface. Users can access all connected antennas, sensors and actuators via TCP/IP protocol.
One major highlight of the DTE104, (following the DTE100 with Profibus, DTE101 with ProfiNet and DTE102 with Ethernet IP) is the on board web server, allowing the user to remotely access the device via an http address. This makes the initial set-up easier, and later monitoring and diagnostics.
The four sockets on the DTE series are designed for the connection of antennae, but can alternatively be used for digital inputs or outputs.
OTHER ARTICLES IN THIS SECTION