ARTICLE
Sensing innovations
12 August 2014
It is reported that sensing technologies from SICK UK launched at the PPMA 2014 will ensure that even the most challenging packaging materials, labelling and designs can be detected reliably without compromising production efficiency.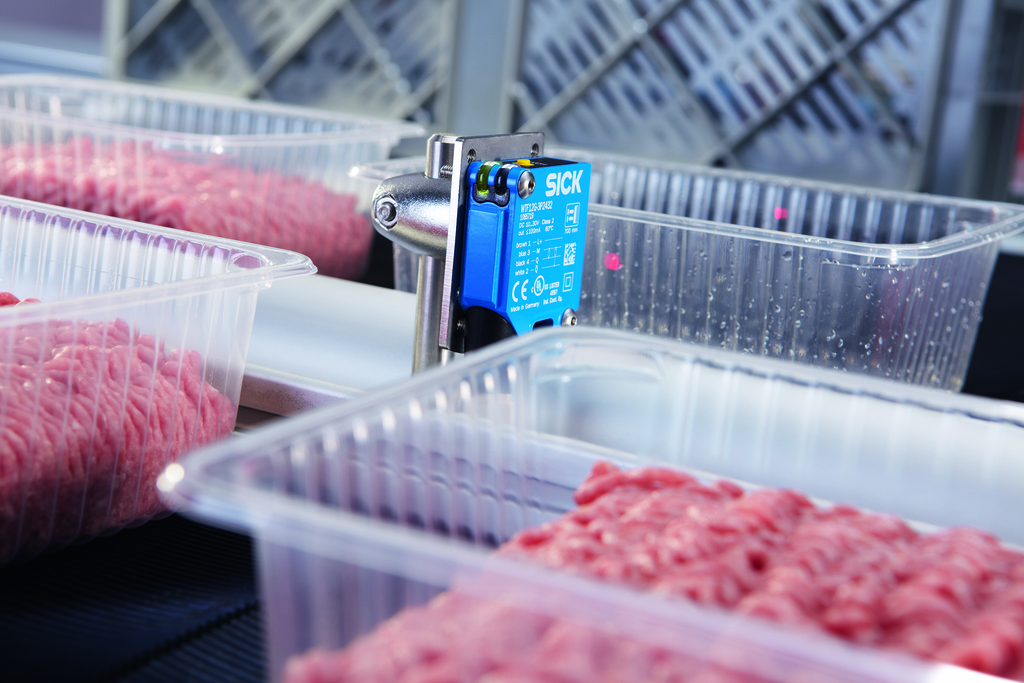 SICK's packaging and processing product specialists will be on hand to discuss with visitors how a range of product innovations are designed to increase throughput, save production costs, reduce downtime and support quality validation and traceability.
Headlining new technologies developed for packaging processing applications at the show include a range of products designed to detect the packaging that many sensors find difficult or impossible to 'see' reliably.
The SICK TranspaTect photoelectric distance sensor achieves the most advanced detection to date of clear materials and films and is particularly suited for transparent and semi-transparent trays and bottles. The SICK TranspaTect's high optical performance and detection accuracy promise improved production efficiencies in processes such as picking, placing, labelling and printing.
Even matt-black – one of the difficult packaging colours – is no problem for the new SICK W2S family of sub-miniature photoelectric positioning sensors. The W2S enables high-speed conveying lines to integrate modern sensing power cost-effectively, even with the most challenging of packaging designs, including jet black, brightly coloured, matt, and transparent of highly reflective objectives.
Pharmaceutical, Food, FMCG and cosmetics packaging all need human readable on-pack data, such as batch, lot numbers and best-before expiry dates. These numbers, letters, symbols and codes need to be verified, be of a readable quality and match the barcode to ensure the right data is associated with the right pack. With the launch of a the SICK Lector 620 OCR scanner Optical Character Recognition, Optical Character Verification, 2D and barcode reading are combined in a single device to provide outstanding reading capability for quality validation and traceability.
The SICK DeltaPac is a true breakthrough in sensing for packaging applications using patented technology to eliminate the need to separate packs on a FMCG production line. Where previously a clear gap had to be left between packs, the SICK DeltaPac differentiates between packs in a completely new way, detecting changes in their outline contours at speeds of up to 3m/s and 200,000 units an hour. The result is more reliable upstream process control and downstream accuracy for printing, labelling and palletisation.
Even the simplest of innovations can reap rewards on conveyor lines. The super-quick new mounting design for the compact and tough SICK G10 sensor enables engineers to install new or replacement optical sensors in just 10 sections. Thanks to its unique Q-mount screw less systems you can set up the G10 on its bracket in a few simple clicks.
OTHER ARTICLES IN THIS SECTION