Editor's Pick
---
ARTICLE
Sensor for CIP applications
19 August 2014
The new Omega PRS-3-100-CB sanitary temperature sensor contains a PT100 Platinum RTD element and is designed for use in food, dairy, beverage and bio-pharmaceutical clean-in-place (CIP) type applications.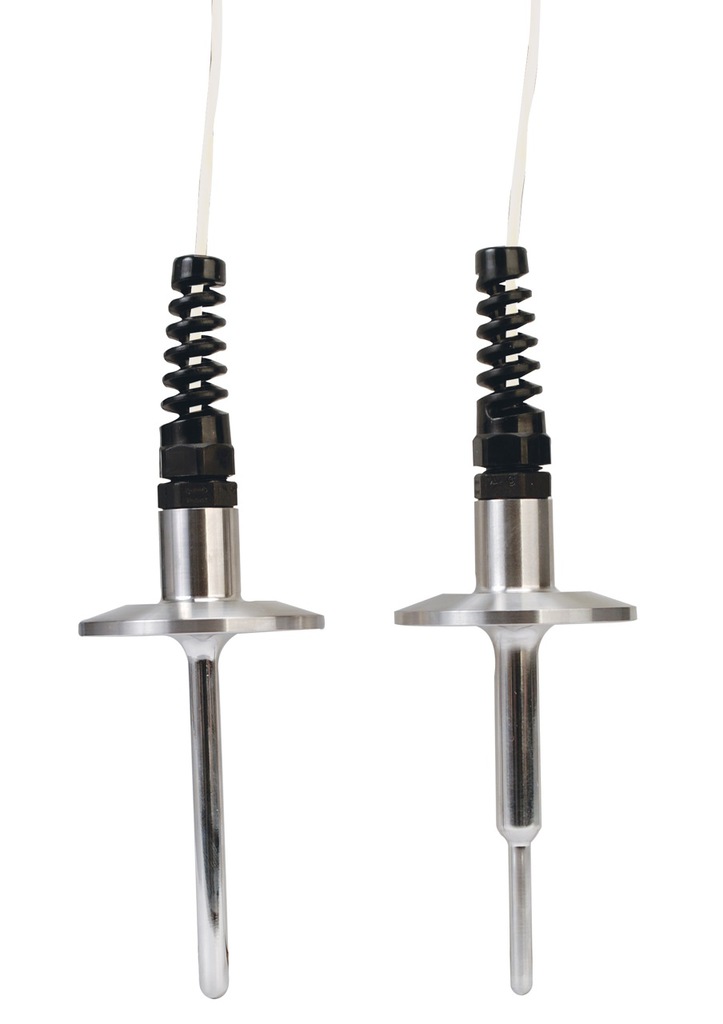 The sensor includes a 1½in 16A process connection that conforms to ASME BPE-2007 for easy installation using industry standard gaskets and clamps.
Standard duty sensors are available with ¼in diameter probes,and heavy duty sensors are available with a stepped 3/8 to 3/16in diameter probe.
This sensor is provided with a 120in long ,4-conductor, #26 AWG stranded nickel plated copper PFA insulated and jacketed cable with a strain relief for convenient connection to control or monitor equipment.
OTHER ARTICLES IN THIS SECTION