Editor's Pick
---
ARTICLE
Visualising machine safety status
19 December 2014
Omron's NB HMI series now supports the Omron G9SP Programmable Safety Controller, providing machine builders with a feature rich and cost-effective solution compared to other low-I/O safety controllers.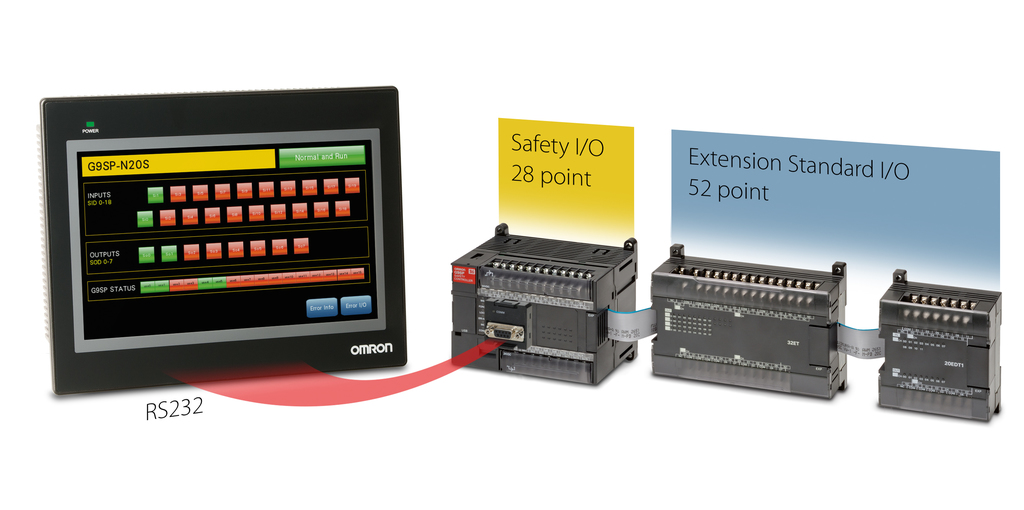 The NB HMI series can be directly connected to Omron's G9SP Safety Controller via serial communications. Direct connection allows you to easily monitor operational statuses and details of errors monitored by the G9SP controller, which contributes to reduced machine downtime. You can graphically show where in your machine a safety error has occurred, for example a door that is not closed or a broken switch.
The G9SP Programmable Safety Controller has the ability to control both safety and standard I/O, which would require multiple controllers from other control suppliers.
OTHER ARTICLES IN THIS SECTION