ARTICLE
Portable reference shaker
21 April 2015
The new portable reference shaker from Kistler has selectable frequency and amplitude vibration combined with battery operation to allow the sensitivity of accelerometers to be verified and calibrated with equal precision in the field and the laboratory.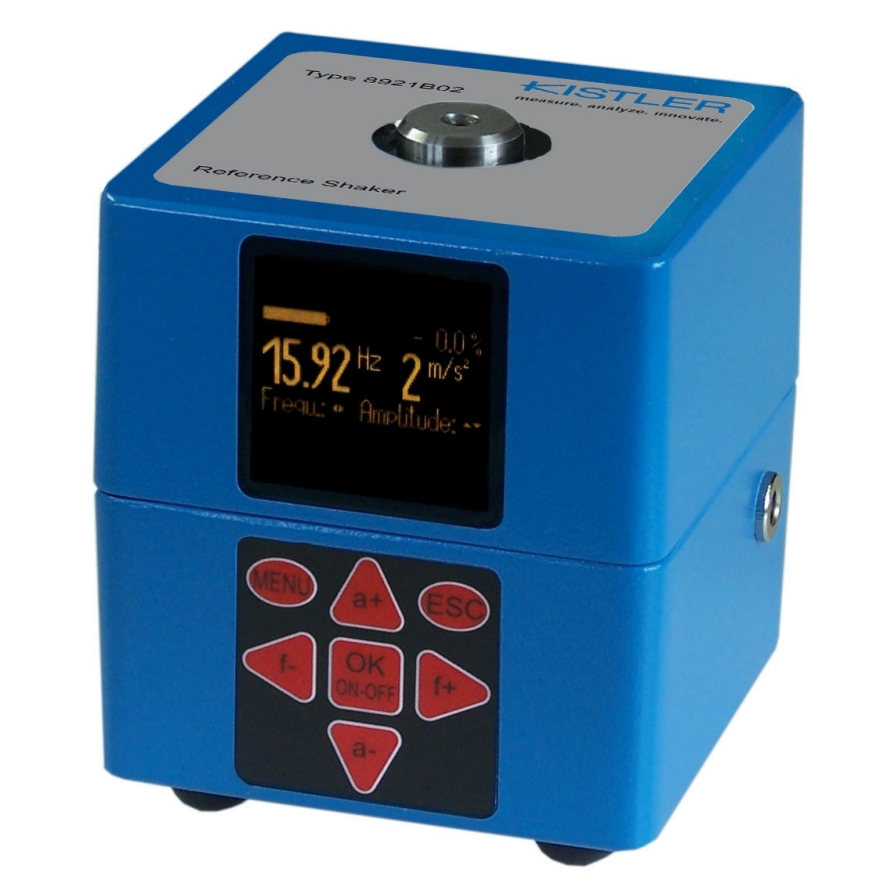 The compact shaker provides an accurate, controlled vibration level to verify the sensitivity of vibration sensors or a complete measuring system. The internal control and excitation system provides a series of seven precise, selectable frequencies, while a closed-loop control maintains the selected amplitude independent of the mass of the test article.
Front panel indicators show the selected frequency and amplitude and battery condition. Should the test article exceed the capacity of the shaker, the unit provides an audible and visual warning to the operator.
OTHER ARTICLES IN THIS SECTION