ARTICLE
Cracking bearings
19 October 2015
White etching cracks (WEC) in rolling bearings can lead to premature failure. However, several innovations solutions can significantly reduce the risk, says Steve Lacey, engineering manager at Schaeffler UK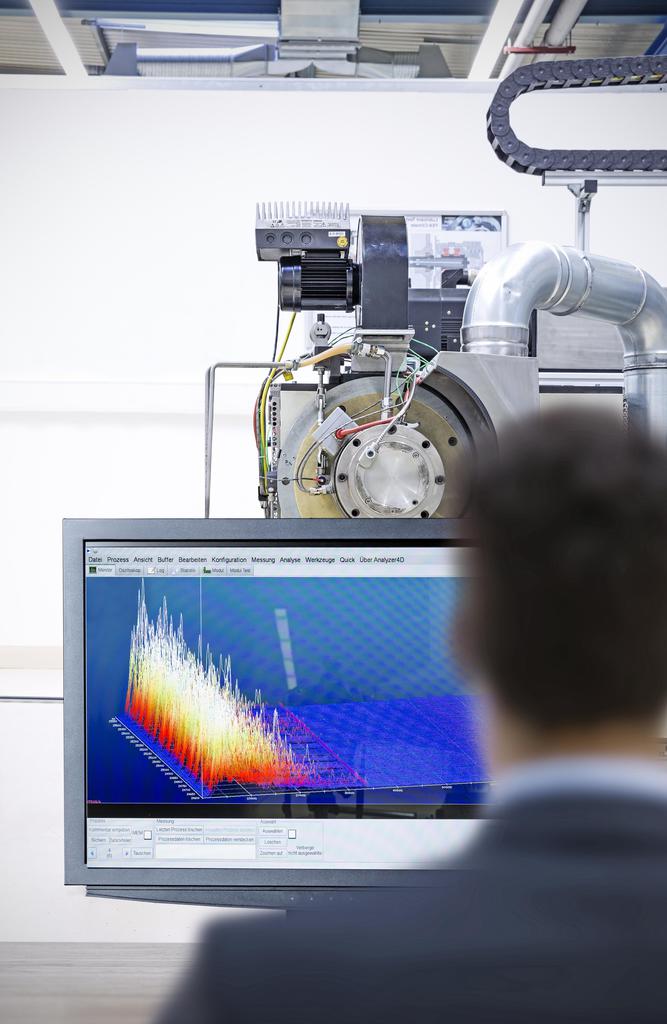 White etching cracks can significantly shorten the reliability and operating life of bearings in industrial use, most notably in the wind power industry, where larger, multi-megawatt wind turbines result in higher forces and torques, and therefore higher bearings loads. WEC can also occur in bearings used in other industrial applications such as electric motors, paper mills, industrial gearboxes, pump systems, marine drives and automotive applications.
Schaeffler produces high performance bearings for rotor shafts, gearboxes, generators and wind tracking systems. State-of-the-art calculation and simulation software programs ensure that optimum designs can be developed for wind power bearing applications. Using these software programs, the entire system is considered, starting from a single rolling bearing and its components through to the adjacent construction and the entire power transmission system. This comprehensive service that Schaeffler offers for wind turbines also includes a range of remote condition monitoring systems and diagnostic programmes.
Structural changes that form below the surface of the bearing result in the formation of cracks, which extend to the surface during stress conditions under different external loads. As a result, the bearing inner or outer ring can eventually crack, leading to premature failure. They occur both in through-hardened and case-hardened rolling bearings.
Additional stresses
It is still not completely clear what actually causes WEC to occur. However, according to the latest research, additional stresses in the form of dynamics, mixed friction and the effects of electrical systems are most likely to create the conditions required.
It is still not completely clear what actually causes WEC to occur
Schaeffler's Surface Technology Competence Centre in Germany has comprehensive test facilities for creating white etching cracks, the causes of which can then be analysed in order to reduce the risk and find remedies. Methods involve optimising bearing design and selecting the most appropriate lubricants and materials for individual bearing components. An optimum bearing design can reduce the stress placed on the bearing, which in turn, can allow it to be subjected to higher loads by matching the lubrication and preservation concepts with optimum material selection.
For reduction of WEC damage, Schaeffler recommends and has statistically verified the through-hardening of the bearings in combination with a black oxide coating on the inner ring, outer ring and rolling elements. The preferred coating system, Durotect B, also minimises damage caused by slippage, improves run-in behaviour, and provides increased corrosion resistance.
In the last few years, WEC has occurred in less than 100 out of 482,000 through hardened bearings coated with Durotect B, a failure rate of less than 0.02%.
For applications that require high load ratings, Schaeffler also offers rolling bearings made from Mancrodur carbonitrided steel and coated with Durotect B. Carbonitriding involves subjecting the bearings to a special heating process in which the bearing surface is enriched with carbon and nitrogen. This increases the surface hardness and wear resistance of the bearing.
Cronidur 30 is a martensitic, through-hardened steel that, because of its alloy composition – carbon, nitrogen, chromium and molybdenum – exhibits exceptional corrosion resistance, strength, durability and high temperature hardness. Cronidur special steel with high chromium content can be used to completely eliminate the risk of WEC. There has never been a known case of WEC with Cronidur 30 bearings. The use of this material also allows the load rating to be increased by up to 70%.
Key Points
Structural changes form below the surface of bearings result in the formation of cracks, which extend to the surface during stress conditions
Additional stresses in the form of dynamics, mixed friction and the effects of electrical systems are likely to create conditions required for WEC
For reduction of WEC damage, Schaeffler recommendsthe through-hardening of bearings in combination with a black oxide coating

OTHER ARTICLES IN THIS SECTION