ARTICLE
High-res lenses
19 April 2016
Industrial camera manufacturer IDS Imaging Development Systems now offers lenses that are suitable for its USB 3.0 cameras with a resolution up to 3 MP and a sensor format up to 2/3".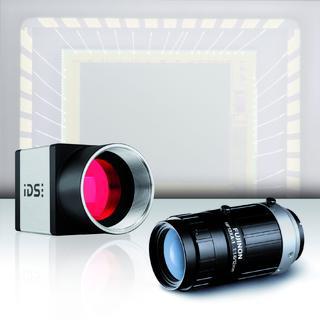 The new Fujifilm HF-XA series maintains high resolution across the entire image even with change of aperture and working distance. It consists of five models with fixed focal length: 8, 12, 16, 25 and 35mm.
The compact C-Mount lens comes with a small diameter measuring only 29.5 mm. Combined with IDS' CMOS cameras of the USB 3 uEye CP series measuring only 29 x 29mm, it is especially suitable for applications in small working spaces.
OTHER ARTICLES IN THIS SECTION