ARTICLE
IO-Link sensor/actuator hub
22 July 2016
IO-Link actuator/sensor hubs from Balluff feature eight ports for 16 in-/outputs. They allow for example signals from up to 16 switching sensors to be collected from a distance of up to 20 m so that they can be made available to the machine controller via IO-Link and an IO-Link master using a simple 3-conductor cable. Brand new in the market are versions with an expansion port.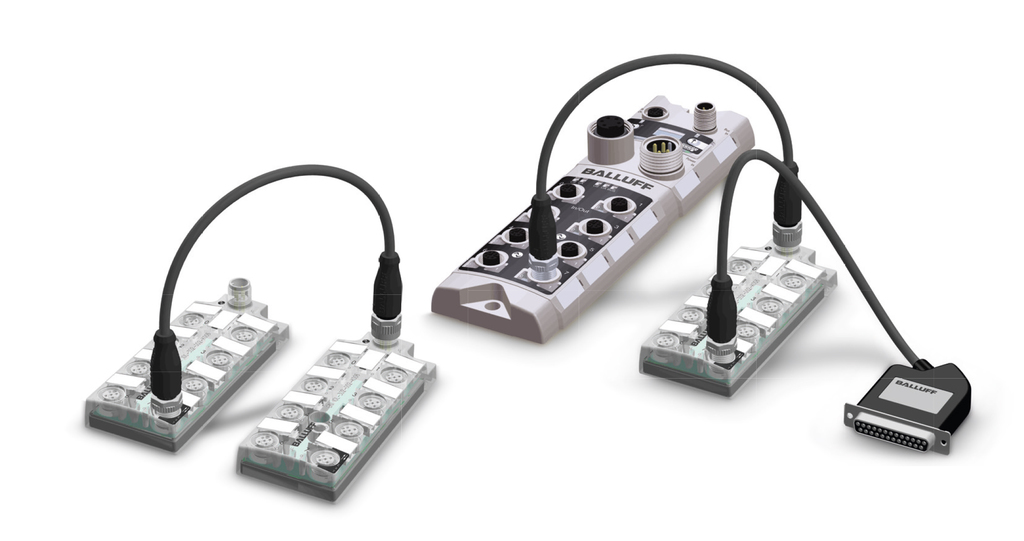 Here Slot 7 can be reconfigured as an expansion port by means of a simple parameter entry. A complete valve plug or an additional sensor hub can be connected to it. For the user this means a significant gain in flexibility and efficiency. Now it is possible not only to cost-effectively process additional in- and outputs, but also expand the range to a circle of another 2 m. Thanks to plug-and-play and the use of unshielded standard cables, the system can be started up in no time at all.
IO-Link simplifies the installation of a system, saves money and enables intelligent diagnostics and configuration concepts to be implemented quickly and cost-effectively. IO-Link is considered an enabler technology for Industry 4.0.
OTHER ARTICLES IN THIS SECTION