ARTICLE
Innovative camera rig
23 October 2016
Whilst a significant number of MiniTec systems are found in classic industrial applications, such as machine guarding, conveyors, work stations and the like, the application possibilities also extend to retail, sports and lifestyle projects.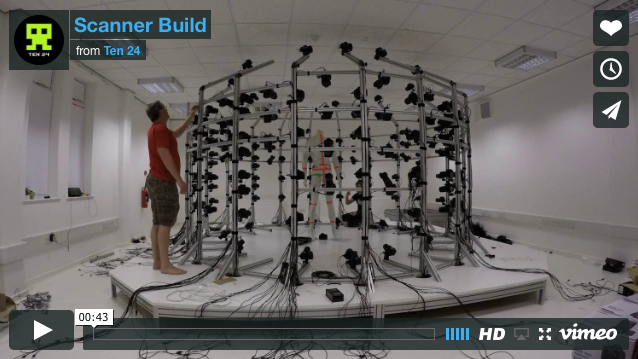 Using a wide range of components from the MiniTec profile system, a dome-shaped structure with an open top was created. At some 2m high and with a diameter of over 4m, the structure is designed to support 140 cameras at once, located at specific points on the frame. These capture precisely the right detail of the subject being shot in "bullet time".
The framework needed to be free standing with no subject movement being transmitted to the cameras, which may cause poor quality scanning and images. The legs of the structure therefore pass through large diameter holes in a raised stage.
OTHER ARTICLES IN THIS SECTION