ARTICLE
Product-specific landing pages
30 April 2018
Connection system specialist, ODU features product-specific landing pages on its website, providing users with a compact one-page summary of a product's most important features.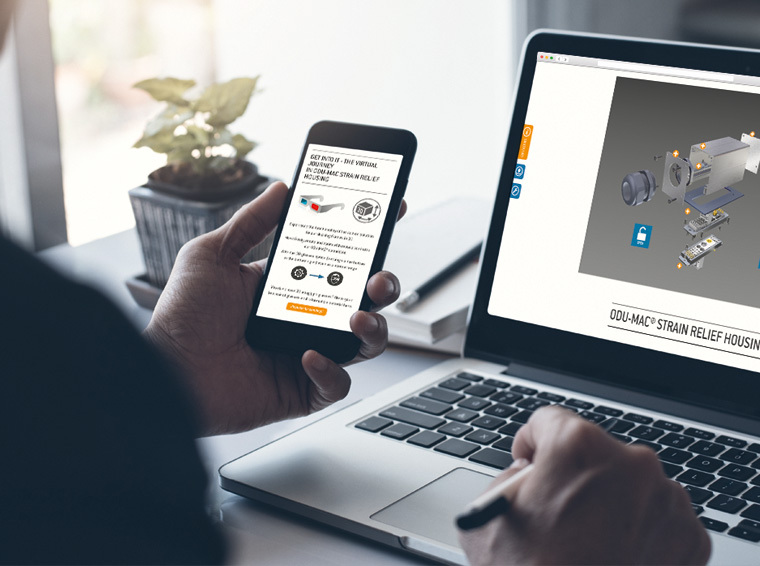 It's the first place interested people land when they carry out a specific search, and when they get there, the respective product area is explained to them in an efficient way.
For example, there are three different landing pages in the ODU-MAC area, one for each product line. A highlight of the ODU-MAC Silver-Line landing page – www.odu-uk.co.uk/silver-line/ – is a 3D model of a special housing for docking solutions. The visitor to the page can "explode" the model, allowing them to take a virtual look at the inner workings and design of the housing and examine every detail close up. This 3D effect is brand new and can also be selected with just one click.
What's more, you're one click away from ordering a pair of free ODU 3D glasses, too ‒ so you can get just that much closer to the world of ODU.
On the respective landing pages are also videos and instructive product images as well as application examples.
OTHER ARTICLES IN THIS SECTION