ARTICLE
Smart actuators
22 November 2018
Badger Meter has launched its new, next generation Badger smart electric valve actuator, available through Pump Engineering. The SEVA actuator is built with military grade components to withstand extreme conditions while the microprocessor-controlled linear stepper motor gives the accuracy, repeatability and reliability for precise control.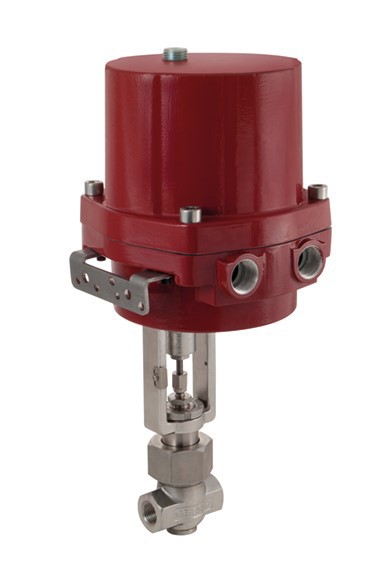 Two models are available with 135Nm (SEVA-100) and 270Nm (SEVA-200) providing torque for Badger Research Control Valves measuring from 1/4" up to 2".
The actuators have options for EtherNet/IP and ModBus TCPIP / RTU protocols and are certified by the Open DeviceNet Vendors Association (ODVA).
SEVA actuators feature a dual-port Industrial Ethernet card and can be set-up via the built-in firmware or via a USB port. The actuators allow for both linear and Device Level Ring (DLR) network protocols for greater feedback for more demanding systems.
The actuators are designed for extreme conditions and provide accuracy of (±1% of full scale) for precise positioning applications using a loop-powered feedback signal. They also feature four positions when there is a loss of signal; fully closed, fully open, hold position, or set value. Both the full closed and full open positions are defined during set-up, and the in the event of loss of power, there are five available positions; continue operation, fully closed, fully open, hold position, or set value, plus a manual override capability. Flameproof and ATEX EEx d versions are also available. ENDS
OTHER ARTICLES IN THIS SECTION