Editor's Pick
---
ARTICLE
Bevel gears & worm drives
14 August 2018
With constant smooth power transmission and reliability as key factors norelem has launched its new range of bevel gears and worm drives, developed to be maintenance-free for design engineers and manufacturing managers.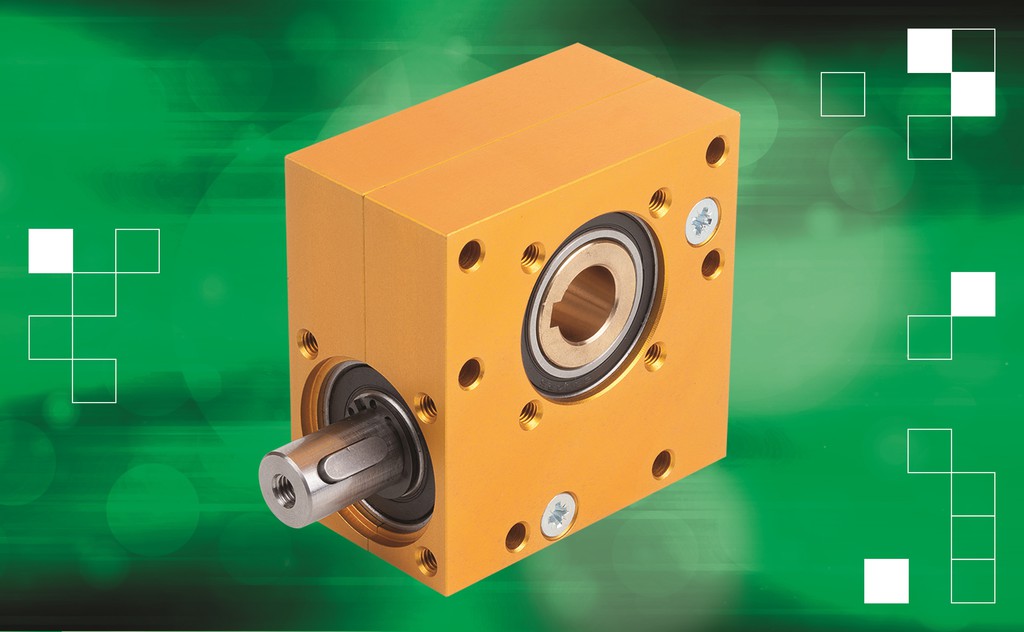 Bevel gears are useful when the direction of a shaft's rotation needs to be changed. They are usually mounted on shafts that are 90 degrees apart but can be designed to work at other angles. norelem's new bevel gears are universally applicable and are available in seven different sizes with the ratio of the gears at 1:1.
The new range of worm drives is extremely versatile to suit any application, coming in one size with a centre distance of 20mm and seven different ratios. A worm drive, which can also be known as a worm gear, is a specific gear composition in which a worm screw meshes with a worm gear/wheel. The set-up allows the user to determine rotational speed and allows for higher torque to be transmitted.
Both new ranges have anodised aluminium housing which are sealed to prevent grease leakage and to keep dust out. This keeps the components lubricated, so that dirt does not build up in the teeth which can affect the rotation of the gears and drives. The components have a lifespan of 1,000 hours if run at full load, at speeds of 500rpm and a duty cycle of 20 per cent.
"Bevel gears and worm drives are common components in the engineering industry, but the key to them is ensuring that these parts do not break or fail," says Marcus Schneck, CEO of norelem.
"At norelem, we're always striving to provide value and reliability, which is why our new ranges come in sealed housing. The result of this housing is that they are incredibly durable, and they will withstand the tests of time and the harsh environments they are used in." norelem's bevel gears and worm drives are surface and case hardened respectively for increased strength. For greater flexibility and ease of use, the rotation direction on the shaft on both products is arbitrary and are installed via a simple screw fastening. Both ranges can operate in temperatures ranging from -20°C to 60°C.
OTHER ARTICLES IN THIS SECTION