Editor's Pick
---
ARTICLE
Radial insert bearings
11 December 2018
Schaeffler has seen an increase in demand for its FAG Black Series of housing units, which are manufactured to Japanese Industrial Standards (JIS).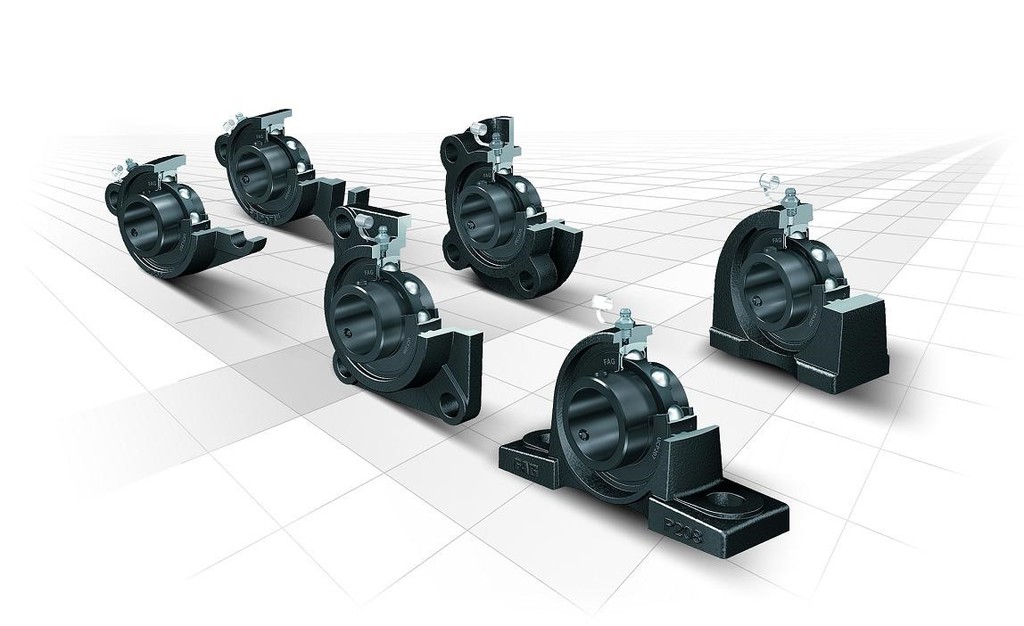 In terms of their boundary dimensions, mounting and lubrication, the Black Series housing units correspond 100% to those of Japanese brands. The units are also available with inch size bore dimensions.
The FAG Black Series of radial insert ball bearings and housing units from Schaeffler are robust, ready-to-fit, self-contained units that provide simplified mounting, smooth running and high reliability. The housing units are suitable for a variety of industrial applications, including harsh operating environments.
Black Series radial insert ball bearings with a spherical outer ring are based on series 62 deep groove ball bearings and are manufactured to JIS B 1558. The outer rings, inner rings and shields are coated with Durotect BS – a thin matt black, mixed iron oxide layer developed by Schaeffler that inhibits the formation of rust. The radial insert ball bearings are suitable for drawn shafts with tolerances of h6 to h9 and are designed for operating temperatures from -20°C to +120°C.
Black Series housing units are manufactured to JIS B 1559. The units comprise of flake graphite cast iron housings with a spherical seating in which radial insert ball bearings are located. The units are selectively matched and are available with seven different black painted housings as 'plummer block', flanged or take-up housing units.
To ensure function and reliability under all operating conditions, the bearings and housings are matched to each other with a defined swivel torque after mounting. All catalogue cast iron units have a medium swivel torque (as standard); further designs with a smaller or greater swivel torque, depending on their application, are available on demand.
Misalignment of shafts
When fitted in housings the spherical seating can allow for static misalignment of the shaft/assembly. The housings have a re-lubrication facility and are supplied with the appropriate grease fitting and dust cap. The units are energy-efficient and require very little grease and minimal maintenance. An RSR seal with a flinger shield in front of it reliably protects the bearings from dust and other contaminents. Optimised geometry, high ball quality and honed raceway surfaces ensure quiet running.
As Sally Sillis, Technology Centre manager at Schaeffler UK comments: "The number of applications for Black Series radial insert ball bearings is increasing. For customers who require a direct drop-in replacement housing unit for their existing Japanese-manufactured one, the Black Series is an easy to mount, smooth running, low noise alternative that can support moderate to high radial and axial loads.
"The Durotect BS coating counteracts the formation of rust and the proven seal, firmly staked in the outer ring, also prevents displacement during the re-lubrication process. This means longer operating life, reduced maintenance and increased availability of plant and machinery. In addition, the outer ring seal does not contain any harmful DBP [Dinbutylphthalate] softeners, which is particularly important in many food processing and agricultural applications."
OTHER ARTICLES IN THIS SECTION