ARTICLE
Torque measuring coupling
06 September 2013
Mayr Transmissions has launched a brand new torque measuring system based on its class leading ROBA-DS torsionally rigid backlash free disk coupling.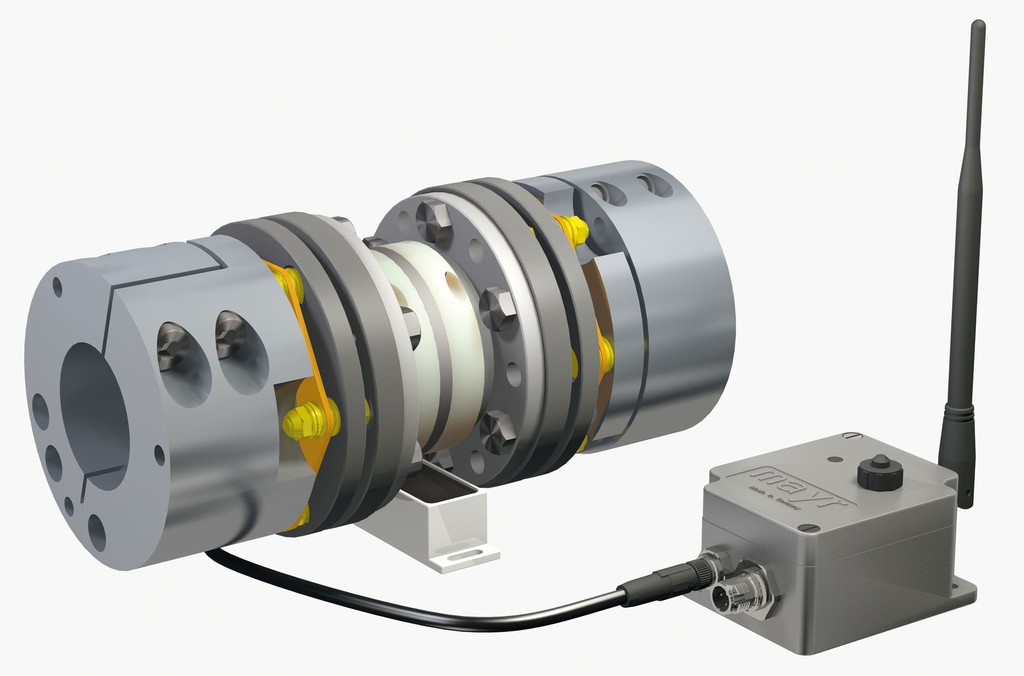 The ROBA-DSM is designed to be used in test stands, production machinery and applications where condition monitoring is required. The output from the DSM allows the machine manufacturer or end user to optimise their application or prevent damage and costly downtime by detecting overloads.
Easy to install and robust in operation with simple PC connection (via USB) and graphical output of torque over time, the unit features a bearing free design that is rugged enough to resist water spray and machine vibrations whilst recording 7000 measurements per second in temperatures from -20 to +70°C.
OTHER ARTICLES IN THIS SECTION