ARTICLE
Stainless steel hose connection
23 April 2014
The Eisele BASICLINE offers more than 3500 standard components for pneumatic applications. Threaded connections made of anodised aluminium are a time-tested solution for compressed air hoses with a fabric insert. To make the positive properties available also for use under adverse conditions, Eisele now also manufactures them from stainless steel.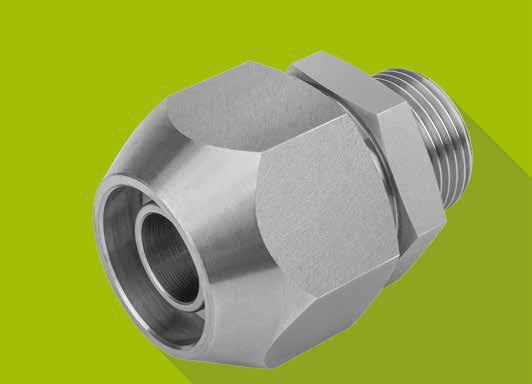 The components of the Eisele BASICLINE provide a complete product mix of threaded and push-in connections, as well as suitable hoses and accessories, to cover many basic requirements for compressed air and vacuum applications.
The threaded connections of line 10 include diverse types and are manufactured from anodised aluminium. These products cover all normal environmental requirements with respect to temperature, pressure and humidity.
OTHER ARTICLES IN THIS SECTION