ARTICLE
Positively driven valves
16 June 2014
A new range of point-of-use adsorption dryers called the Atacama range has been introduced by compressed air specialist, Hi-line Industries.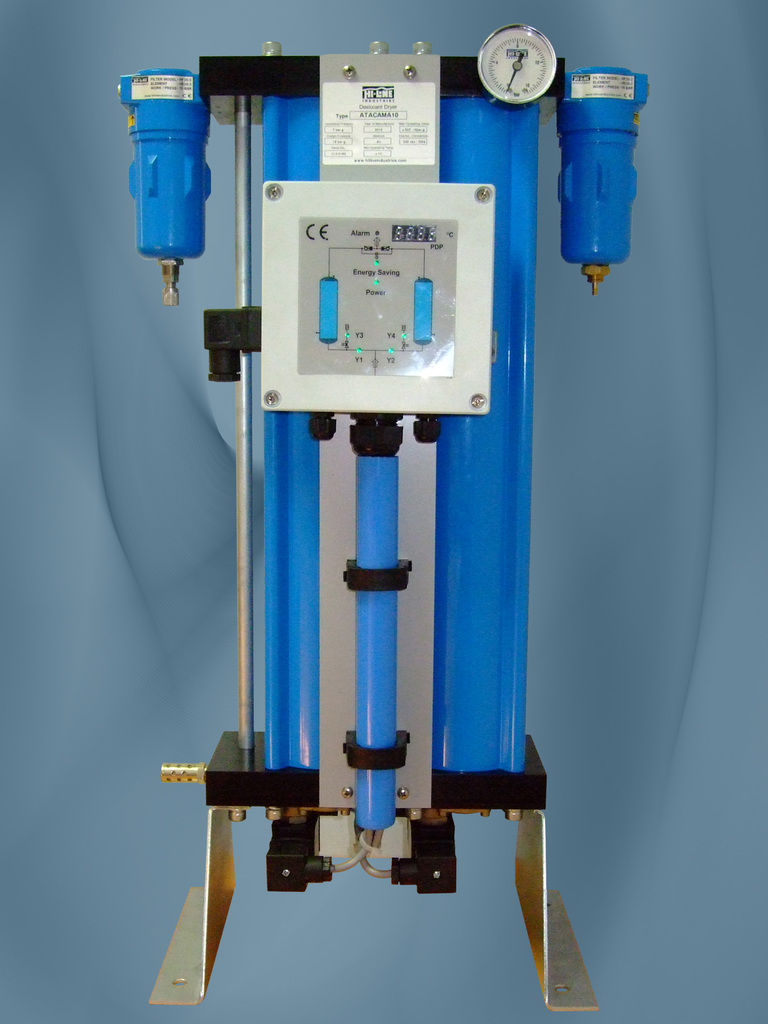 The new products replace the Hi-Zorb range, and have positively driven valves fitted throughout rather than the less reliable shuttle valves previously utilised. Good performance combined with high reliability has been achieved following the elimination of valve failure, leading to extended periods between routine services.
The Atacama products, which are fitted as standard with both pre- and post-filtration facilities, provide dry air at a dewpoint of -40°C. Lower dewpoint models down to -70°C can also be supplied. They are suitable for applications in the medical, dental, food processing and packaging industries as well as powder coating, printing, laser technology, plasma cutting, pneumatic control and general manufacturing.
OTHER ARTICLES IN THIS SECTION