Editor's Pick
---
ARTICLE
Reliability issues solved
15 October 2014
Extruded PVC-U profiles producer, Synseal Extrusions, is using ABB's synchronous reluctance (SynRM) motor to cut the number of motor failures on two of its main extruders. The SynRM replaced ageing servo motors, ensuring high reliability and maximum production time for the company from its extruders.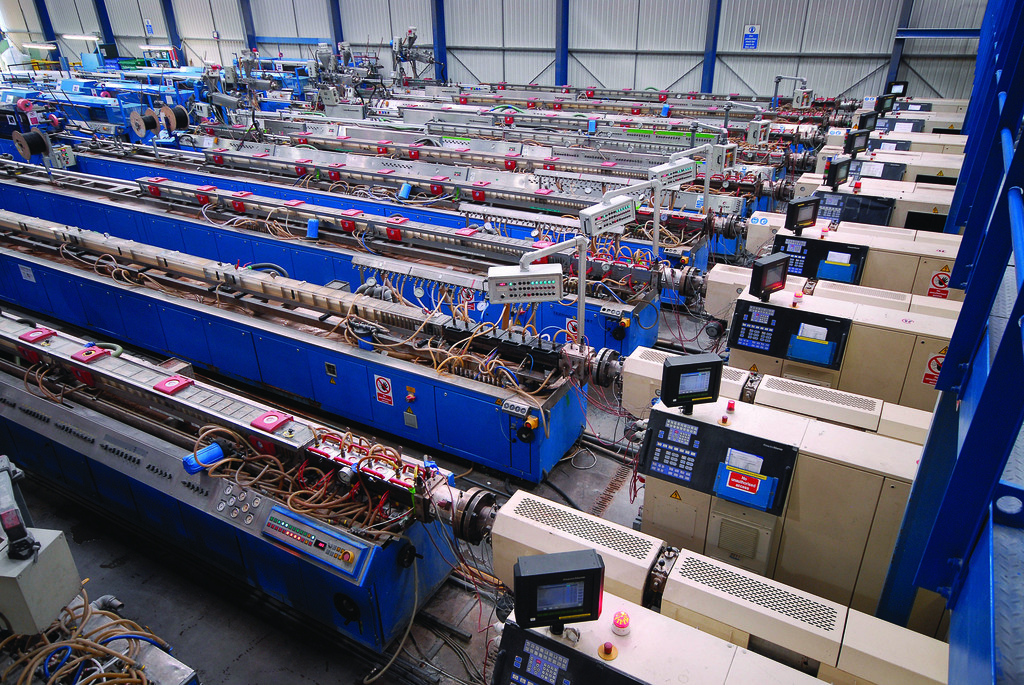 Offering up to 40% more power density than conventional induction motors, a SynRM can be up to two frame sizes smaller than a conventional induction motor, an important benefit for machine builders who often work with stringent space restrictions or for refurbishing existing machines. It offers the high power density of an equivalent permanent magnet motor with the robustness of an asynchronous squirrel-cage motor.
Because the rotor runs cooler than other technologies, the bearings also run much cooler, making the motor much more reliable.
The two 25kW motor, together with matched ABB ACS880 drive, was installed on the extruder. IDS installed the drive, while Synseal installed the SynRM motor itself. This installation included a force vent kit, foot mount and HTL encoder.
As well as solving the reliability and obsolescence problems, the SynRM motor also cut 20% off the running costs of the extruder, saving £754 a year on electricity.
OTHER ARTICLES IN THIS SECTION