ARTICLE
Third generation Universal Robot
27 October 2014
R. A. Rodriguez has introduced the third generation of Universal Robot to the UK market. The upgraded UR5 and UR10 robot arms include true absolute encoders, eight new adjustable safety-rated functions, twice the number of built-in I/O ports and an enhanced control.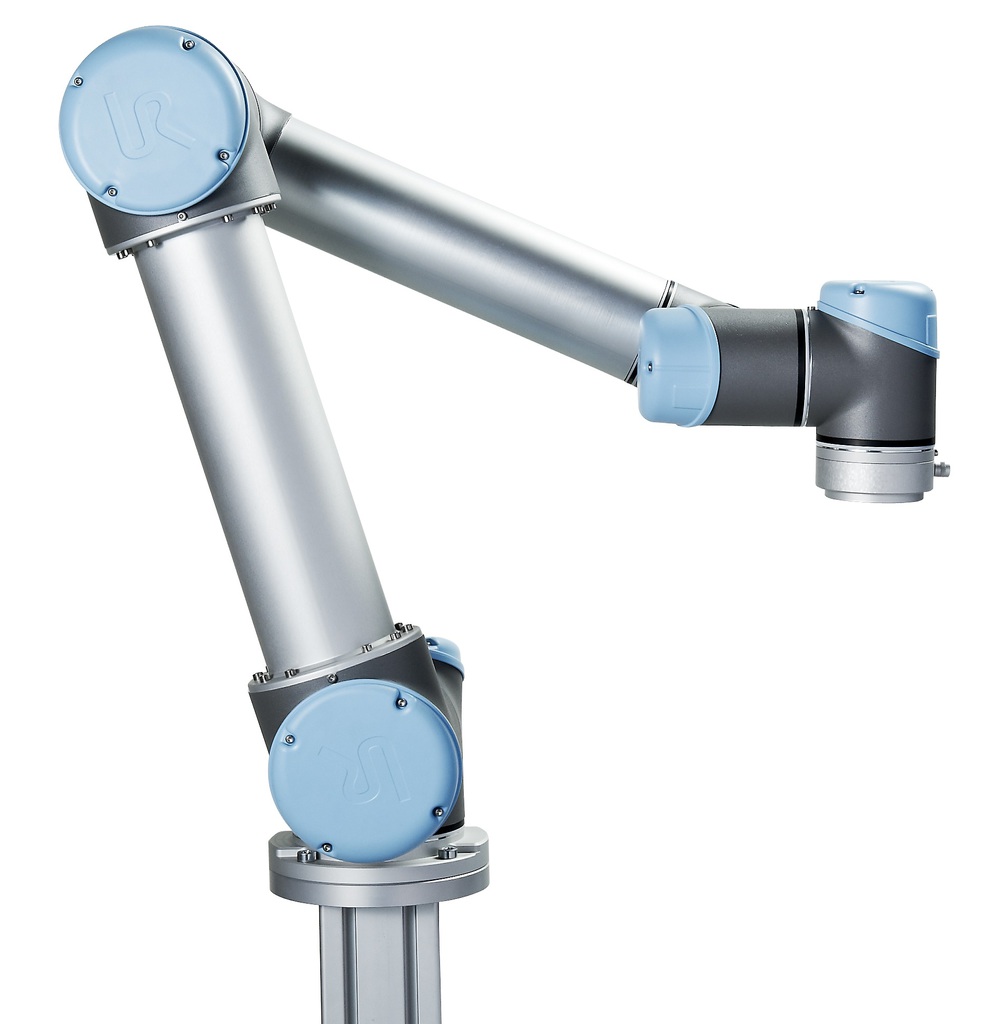 The new six-jointed arms retain the easy-of-use and quick ROI benefits of previous generations and their visual appearance and payload of 5/10kg remains unchanged.Central to the new design, however, is the robots' ability to allow enhanced and safe human/robot collaborative working and this is now independently confirmed by TÜV certification.
The inclusion of true absolute encoders in the new design allows faster start-up of the robot arm. The absolute position is recognised when the Universal Robot is switched on, eliminating the need for encoder initialisation.
Integration with other systems is easier too. Sixteen additional digital I/O ports are easy to configure, either as digital signals or safety signals. A revised design of the control box and an enhanced controller are further improvements.
The safety setting on the new lightweight robots can be adjusted to suit the application. The arm can run in two operating modes in each setting; a normal and reduced option. Switching between safety settings while the robot is in operation is also possible and, to achieve this, eight safety functions are monitored by the new and patented safety system, UR Safety 3.0.
OTHER ARTICLES IN THIS SECTION