Editor's Pick
---
ARTICLE
Portable test controller
20 January 2015
The Composite Material Laboratory at the Inholland University of Applied Sciences in Delft has selected a Moog Portable Test Controller to be used for single-axis testing of composite materials. The test system consists of a hydraulic actuator, hydraulic infrastructure, test load frame, test controller and operator software.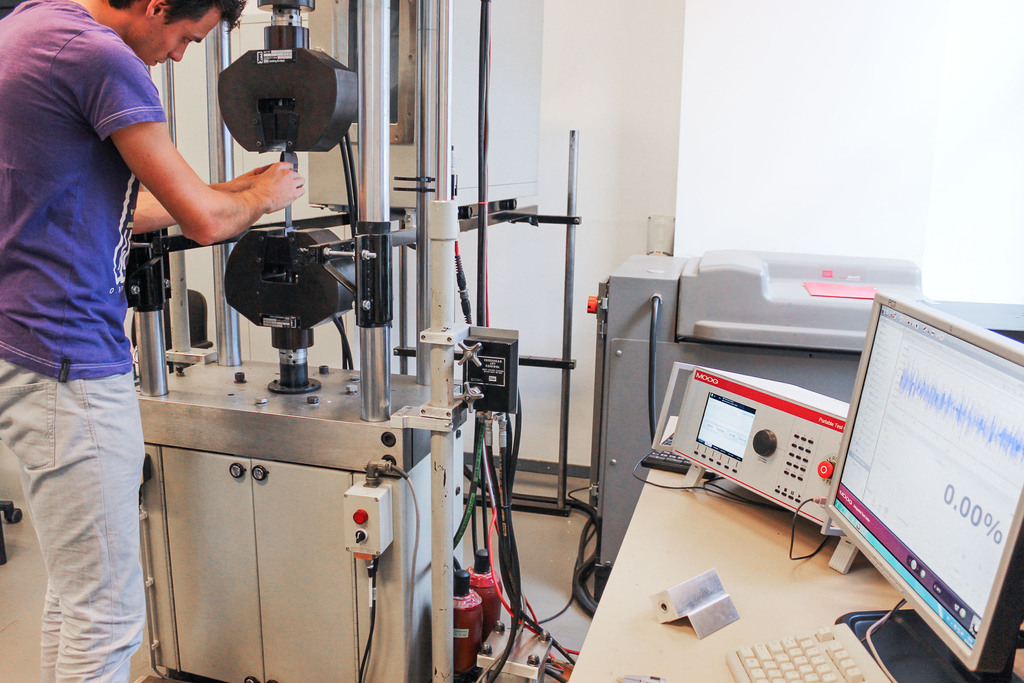 Bob Brocken, engineer and teacher at Inholland University, said: "We can now integrate more I/O devices than before and we can obtain real-time and realistic measurements from our climate chamber.
"The test software running on the Moog Test Controller provides a more efficient and user-friendly interface than the old controller. It also gives us more options than other software we have been using for material testing. For instance, now we can change the force we apply to a part during a testing sequence."
The Portable Test Controller can operate electric and hydraulic test actuators and even a 6-DOF hydraulic simulation table in a configuration with a maximum of six servo-control channels. It can be operated directly through the display in stand-alone mode, or by using a mobile device.
Software features, such as station configuration, calibration and tuning, sequence building, playing, editing and recording sequences, are made available through the PC application with the ability to run multiple stations simultaneously.
OTHER ARTICLES IN THIS SECTION