ARTICLE
Raw edge V-belts
09 June 2015
It is reported that innovative materials, advanced design features and cutting-edge manufacturing processes have led Megadyne to develop a new generation of raw edge V-belts, capable of ensuring excellent performance in a wide range of industrial applications, cost savings to the end user and great design flexibility.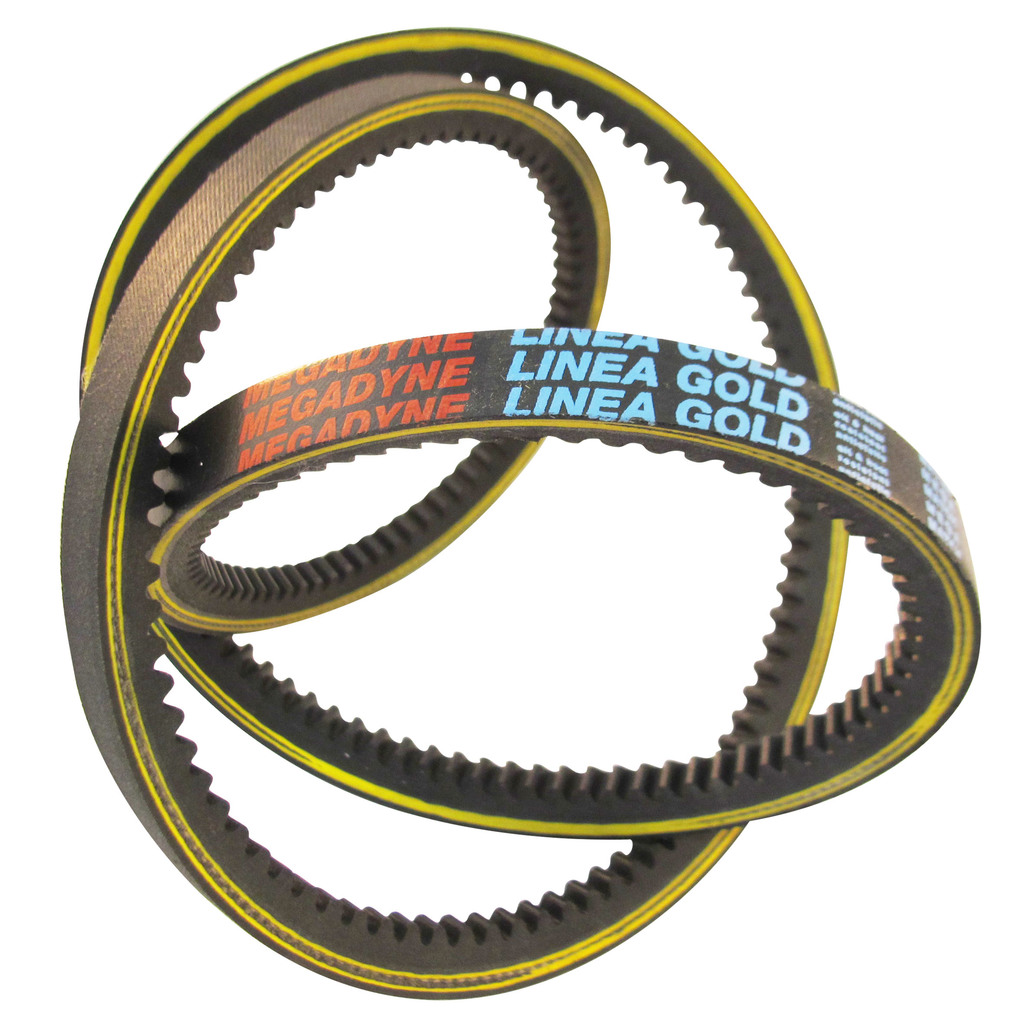 The Linea Gold belts are made of a new halogen-free coloured EPDM compound with high-performance fibres which are incorporated into the rubber matrix, providing the belt with superior resistance to wear, abrasion and aggressive environments.
The transverse orientation of the fibres improves the resistance of the cords and strengthens its transverse rigidity, maintaining, due to its toothed profile and to its machined edges, maximum longitudinal flexibility and excellent stability of the stroke.
In the belt are a multiple number of highly resistant and low elongation polyester cords. The cords are treated for improved adhesion to the compound and are now vulcanised as one solid unit to enhance the resistance to the elastic forces and the sealing. Cords made of kevlar or fibreglass are available on request.
The back of the belt is lined with specially developed fabric in order to give greater protection from contamination, moisture and wear. The flexibility of this material gives the belt excellent reverse bending properties when using jockey pulleys.
The Linea Gold belts are characterised by their high resistance to extreme temperatures (ranging from -40 to 110°C), their increase in transmissible power by 30% compared to the corresponding standard items, machined edges for greater smoothness, no vibration and reduced noise levels, increased service life and reduced maintenance and replacement costs.
The new Linea Gold raw edge belts are available in stock, in the following sections: XPZ, XPA, XPB, XPC. On request, they can also be made in the classic sections (ZX, AX, BX and CX).
OTHER ARTICLES IN THIS SECTION