ARTICLE
Up to 10 USB connections
22 September 2016
Belgian manufacturer of industrial routers and designer of the Talk2M cloud-based remote access service, eWON, has introduced a new extension card for its eWON Flexy range of industrial IoT (Internet of Things) routers.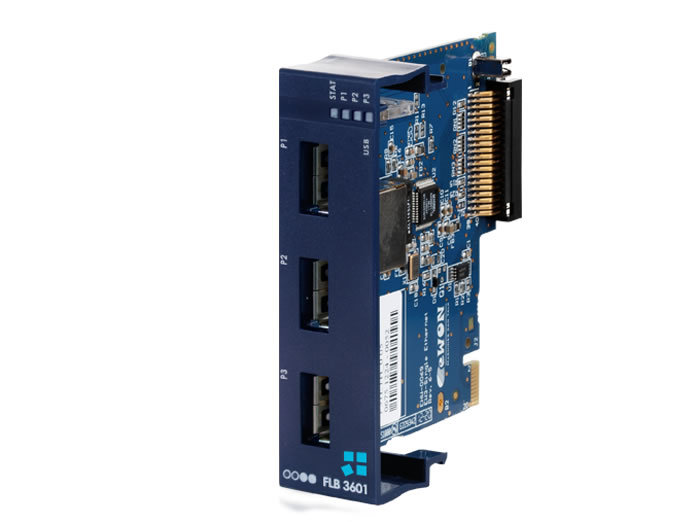 The new Flexy USB is a 3-port USB extension card that provides OEMs and systems integrators with an additional method of connecting to their industrial devices. Many small automation devices have seen their programming port, which in the past operated through serial connectivity, be replaced by USB connectivity. The Flexy 3-port USB card is a 2.0 version at full speed that can pilot up to 10 USB connections.
Available in the UK from Industrial Data Communication and M2M specialist M.A.C. Solutions, the eWON Flexy is a flexible, modular, industrial machine-to-machine (M2M) VPN router. This modular concept is based on standard base units, which can be extended by modular expansion cards, thus offering users an almost unlimited number of connection permutations. The current range of eWON Flexy extension cards includes: a dual serial port card; an Ethernet WAN card; a Cellular 3G+ HSUPA card; an 802.11b,g,n WiFi/WLAN client card; a PSTN dial up modem V92/34/32/22bis; and the 3-port USB card.
Dave Hammond, Product Manager Ethernet & Communications at M.A.C. Solutions commented: "The eWON Flexy router is the most flexible and most powerful industrial-grade VPN router in the world, offering users a very wide range of features and functions in a modular, expandable solution. The eWON Flexy extension cards give users complete flexibility, allowing them to connect remote devices in environments where communication technologies are constantly changing, but also allows them to communicate universally with a wide variety of industrial field devices, regardless of the protocol used."
"The Industrial Internet of Things [IIoT] and Industry 4.0 are no longer just buzzwords, but a reality. We are in a new era today, where people, data and intelligent machines are able to interact and share data, with far-reaching impact on industrial productivity. Remote control of industrial assets and machines is already happening around the world. The range of extension cards now available for the eWON Flexy allows users to keep up with the rapid evolution of communication technologies while protecting their investment in the eWON device," adds Hammond.
OTHER ARTICLES IN THIS SECTION