Editor's Pick
---
Actuator leakage tester
15 November 2016
Every single AUMA electric valve actuator is fully pressure tested and guaranteed IP68 when delivered to site, as part of the bespoke assembly process. AUMA's PV1691 portable leakage tester, available in the UK via AUMA's in-house service team and many of their ACE service partners, helps users to check air and water-tightness of AUMA actuators after electrical installation, retrofits or repair work.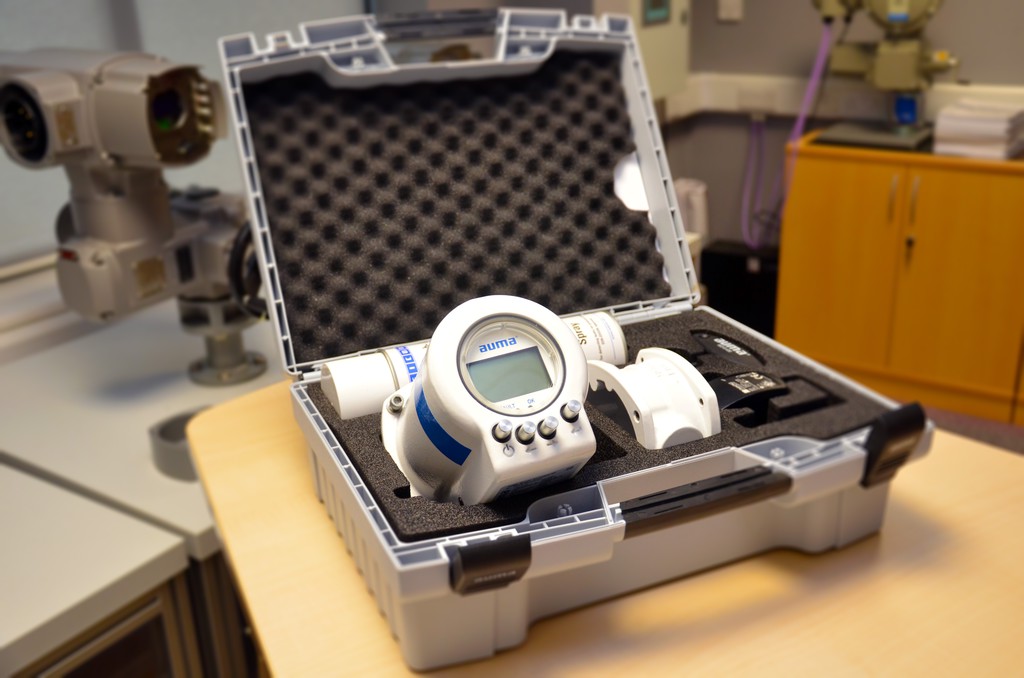 Environmental ingress into an actuator usually results from an external issue, such as cable glands being wrongly installed or of the wrong type. Even if water does get in, AUMA's double seal makes sure that it can't reach the electronic heart of the device, but the leakage tester makes it easy to check that the electrical connection is properly sealed and that O rings in the housing joints are intact and correctly seated.
AUMA's leakage tester consists of a compact device that is attached to one of the housing openings on the actuator. An integral pump pressurises the housing, after which the clear LCD display shows the pressure loss over a predefined time period, with a pass/fail result based on a choice of pre-programmed test routines.
Battery powered for use throughout a plant, the leakage tester is supplied in a compact, robust carrying case that also includes an adaptor, leak detection spray and charger.
OTHER ARTICLES IN THIS SECTION