Editor's Pick
---
ARTICLE
Protecting rack mount Ethernet switches
09 May 2017
Delivering more design flexibility for deploying and protecting rack mount Ethernet switches, Panduit has expanded its Pre-Configured Industrial Distribution Frame (IDF) offering.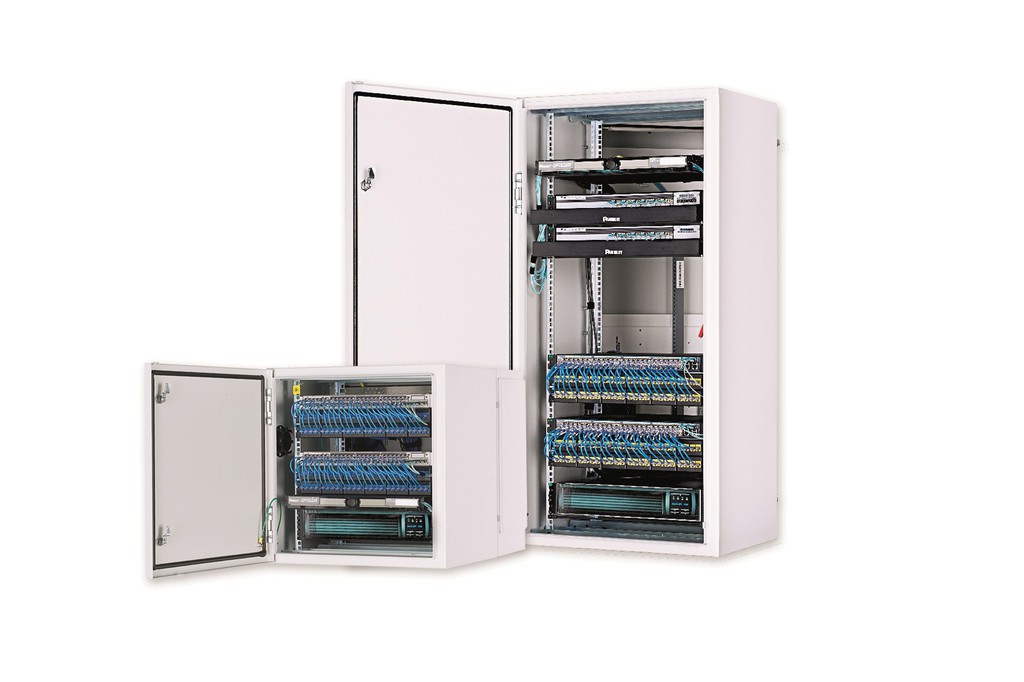 A new smaller enclosure size and 316 stainless steel versions provide options for customers deploying one to five switches with different corrosion protection requirements. The innovative design provides consistent equipment deployment with up to 25% faster installation than an IDF installation that is not pre-configured and 3X the cooling capacity over typical deployments, reducing downtime risk due to switch overheating. The Pre-Configured IDF is UL 508A listed, UL Type 4/12 or 4/4X/12 listed and IP66 rated to ensure safety and reliability.
According to Tim Houghton, Product Line Manager at Panduit, "The new 12U IDF is ideal for customers deploying up to two switches while the original 26U IDF accommodates up to five switches and often provides room for future expansion. Every Panduit Pre-Configured IDF provides protection from harsh industrial conditions, but the new stainless steel enclosures offer superior corrosion resistance in wash-down situations."
"As manufacturing demands a rapidly increasing number of Ethernet connections as a result of technologies, such as IIoT, Industry 4.0, IT/OT convergence, cloud computing, big data and analytics, the industrial market will require a growing number of corresponding offerings for Ethernet switch housing solutions that are scalable and can withstand the rigors of industrial environments," says Craig Resnick, Vice President, ARC Advisory Group. "Panduit's new 12U IDF clearly addresses these market trends, while still adhering to the certification and protection requirements of most industrial environments in an off-the-shelf package designed to help avoid manufacturing's biggest nemesis, unscheduled downtime."
OTHER ARTICLES IN THIS SECTION