ARTICLE
Pre-Configured for faster installation
16 June 2016
Panduit's newly-released Pre-Configured Industrial Distribution Frame (IDF) has been specifically engineered to deploy and protect rack mount Ethernet switches in industrial applications.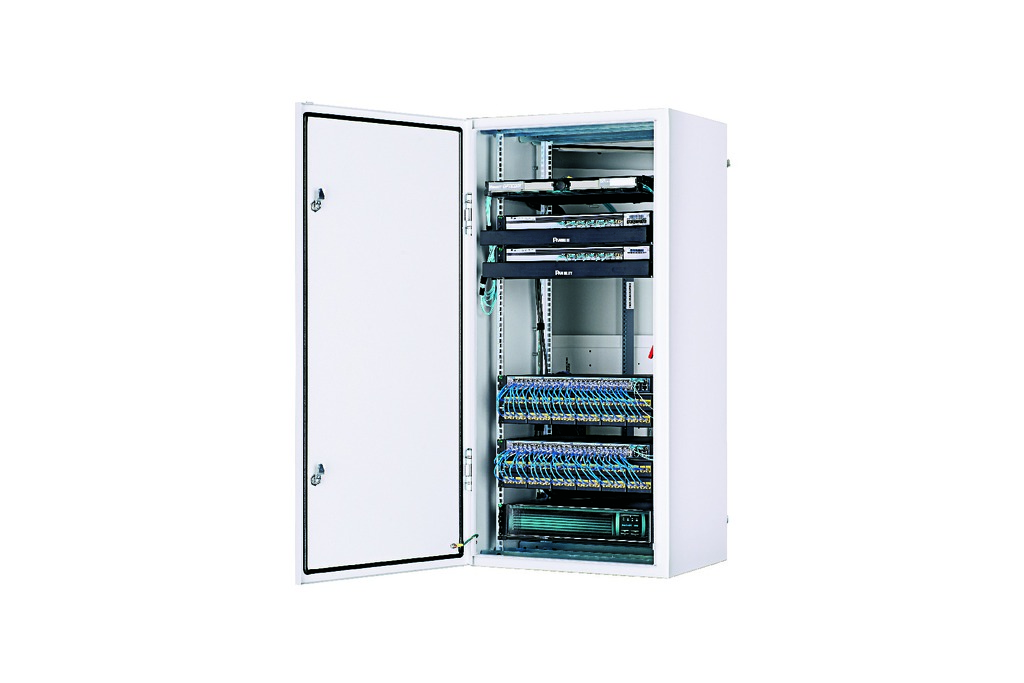 The innovative design enables consistent equipment deployment with 25% faster installation times than a traditional IDF that is not pre-configured. It can also significantly reduce the risk of downtime due to switch overheating.
According to Steve Timian, VP at Panduit: "The Pre-Configured IDF includes detailed deployment instructions and built-in features that save time normally spent designing, procuring, and installing. The IDF has been optimized with 3X the cooling capacity over typical deployments to improve network availability. Overall, the IDF provides customers with the means to simply deploy robust, scalable industrial networks."
"The market demand for industrial device connectivity is rapidly accelerating on the plant and factory floor, driven by emerging technologies, such as the Internet of Things (IoT) and cloud computing," said Craig Resnick, Vice President, ARC Advisory Group." This rapidly growing market requires additional industrial strength infrastructure solutions that are designed for quick deployment, to withstand harsh environments, and shorten the time to perform functions ranging from diagnostics and maintenance to upgrades and expansion.
"The Panduit Pre-Configured IDF addresses these issues, in addition to extending the lifecycle of the equipment such as switches and UPS systems installed in the enclosure. This is accomplished by creating an enclosure environment that maintains the installed devices' designed operating temperature ranges as well as the NEMA or IP protection ratings for the devices."
The Pre-Configured IDF is UL 508A Listed and UL Type 4/12, IP66 Rated to ensure safety and reliability. The wall-mount, dual hinged enclosure accommodates up to five switches with front and rear access for quick and easy maintenance.
OTHER ARTICLES IN THIS SECTION