ARTICLE
Timing belt innovation
20 November 2017
The PIX-TorquePlus-XT2 from Distag QCS has a much higher power rating, and is also quieter and lighter than its predecessor. The new belts allow the upgrade ofexisting drives without changing the pulleys.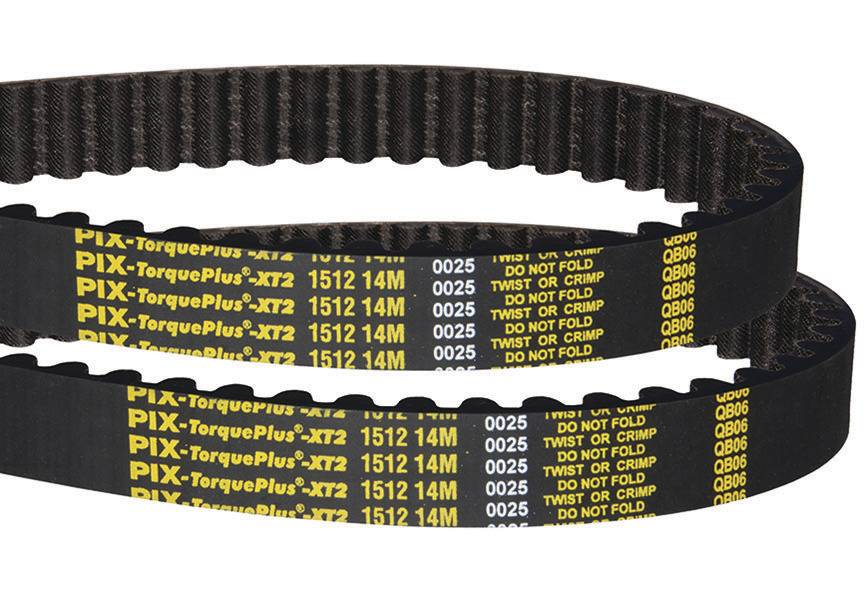 The PIX-TorquePlus-XT2 belts are manufactured with top quality materials, and using modern high-tech systems and processes, which provide the enhanced capacity to transmit higher torques, and enables superior performance. The XT2 will become the standard offering from Distag, for HTD applications, with the standard HTD being phased out, except for 3M sizes.
Features and benefits include: 50% to 70% enhancement in power-rating over regular HTD/STD belts; Low noise; Maintenance and lubrication free; Increased operational efficiency up to 98%, and temperature resistance up to 100°C.
The belts also offer optimum operational efficiency and augmented life, and lower operational cost and antistatic properties as required by ISO 9563.
For more information, please visit www.distag.com
OTHER ARTICLES IN THIS SECTION