ARTICLE
Locking design linear chain
05 October 2018
Offering variety in functionality when designing linear motion and automation, Drive Lines Technologies has introduced a new range of linear chain from Grob.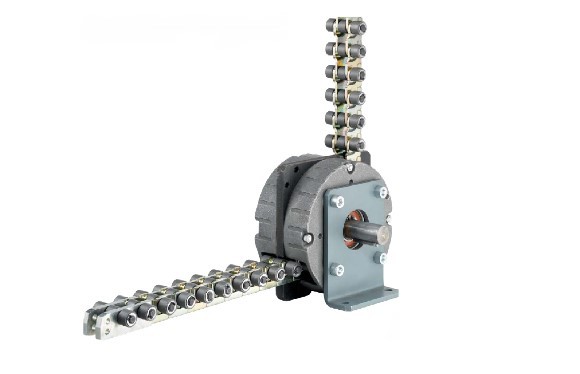 When space is limited, or screw jacks and linear actuators aren't available in the specific size or functionality that your design requires, linear chain can offer more flexibility and both push and pull functionality in smaller spaces, awkward spaces and on a large scale when significant motion is required in the most efficient, compact way.
The full range of linear chain offers thrust from 3KN to 35KN and, thanks to its locking design, can push as effectively as it pulls, then coiling to be stored unobtrusively in a storage device.
This design makes linear chain suitable for applications in which more traditional linear motion components, such as screw jacks or actuators, aren't practical; examples of locations in which linear chain is already successfully implemented are:
Lifting tables
Stage platforms
Warehouse Logistics
Refrigeration Systems
Modern Building Systems
Driverless Transport Systems
Feeding Furnaces
OTHER ARTICLES IN THIS SECTION