ARTICLE
7th century cathedral goes new age
28 February 2014
NCTS has employed Drive Lines Technologies to assist in updating and improving the frontage of Ripon Cathedral.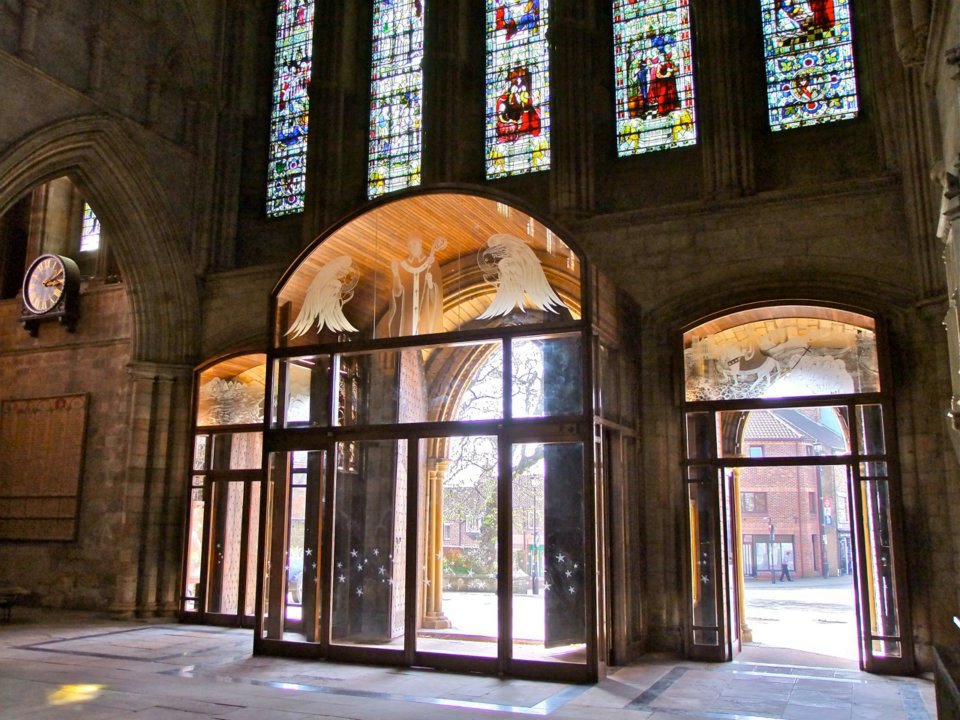 The Narthex Project at the Cathedral, which dates back to 672 AD, was started in January 2012 and consists of a bronze framework structure with glass panels. Glass panels above three doors are embellished with etchings depicting the life of Saint Wilfrid, founder of the Cathedral and a new glass porch will fill the Nave with light.
Drive Lines supplied geared motors consisting of a PGE 50/1 planetary gearbox coupled with a 3ph 0.6kW motor for the outer oak door opening system. The outer doors can now be left open as the glass porch cures the problem of wind blast through the Nave.
OTHER ARTICLES IN THIS SECTION