ARTICLE
Instant access to field data
01 May 2013
Manufacturer of automation control components, Crouzet, is using HMS Industrial Network's Netbiter as a remote management solution for its latest generation of micro PLCs, the Millenium 3 Smart.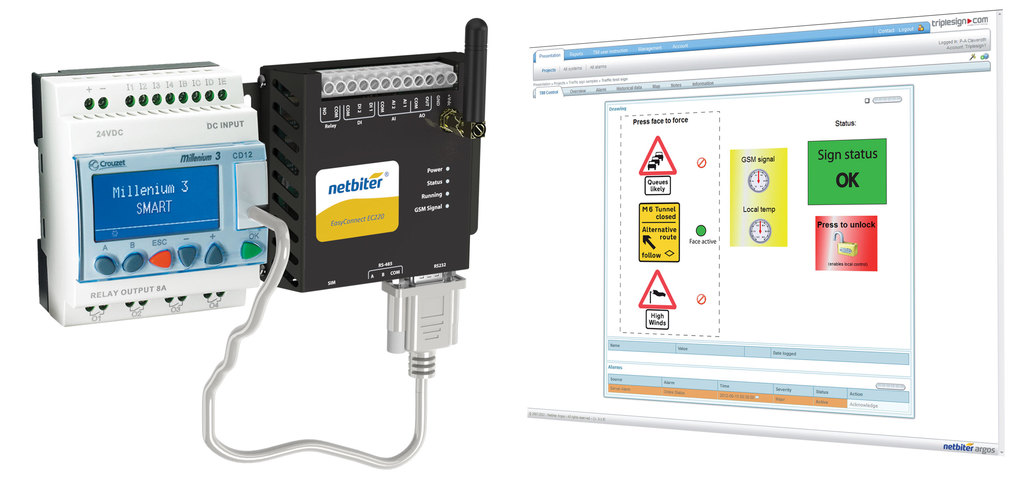 This provides users of the micro PLC with instant access to data on their field equipment over the web.
A Netbiter EasyConnect gateway is connected to the Millenium 3 micro PLC in the field. The Netbiter gateway communicates with a cloud-based data centre called Netbiter Argos. This data center collects and stores the data from the field equipment. By logging in to Netbiter Argos, users can see the exact status of the Millenium 3 and thereby their own devices in a web dashboard. They can also get alarms and notifications whenever something happens.
"This combined solution will be very useful for applications in segments such as air conditioning, access control, heat pumps, water and air treatment, waste treatment, lifting and handling, medical equipment and pump management," says Henrik Arleving, product line manager, remote management at HMS.
OTHER ARTICLES IN THIS SECTION