ARTICLE
Kit comes cable-connected
29 April 2013
The new ready-to-use SMARC Starterkit from Kontron is designed to enable developers to gain fast entry into the world of embedded ARM processors, which is now highly scalable thanks to SMARC Computer-on-Modules.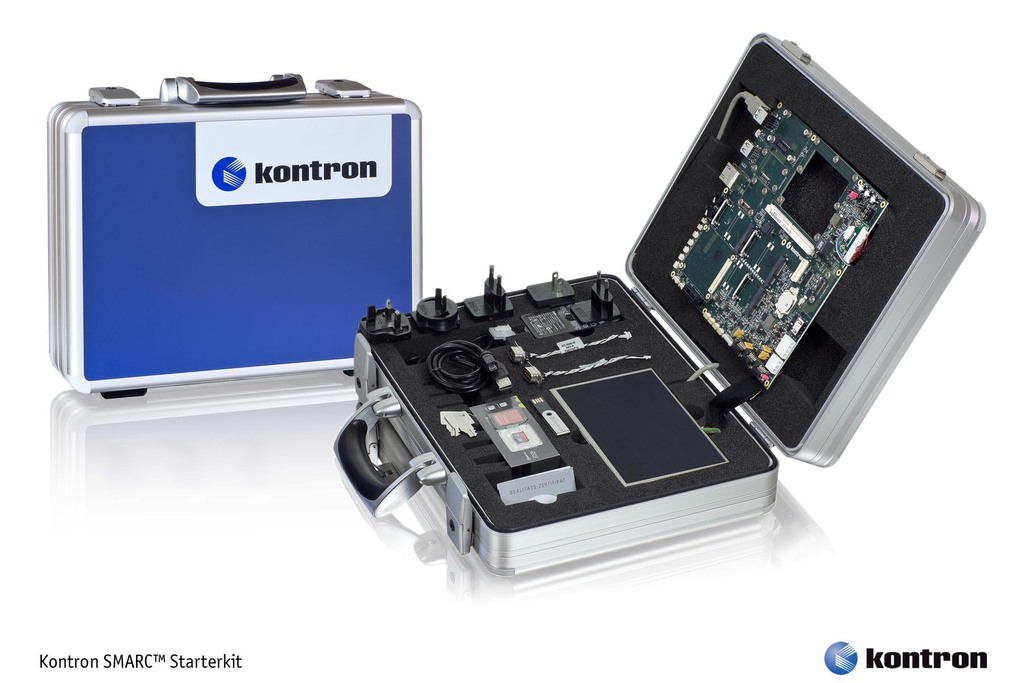 The SMARC kit comes in a sturdy transport case, has all the cables already connected and is equipped with all the necessary components, including a display and power supply. All Kontron SMARC Computer-on-Modules can be selected individually and – as an option – the SMARC Starterkit can be delivered with pre-installed module, operating system, Board Support Package and cooling solution. This allows developers to immediately launch into evaluation of their desired ARM platform.
Kontron currently offers a selection of SMARC specification conform module families based on ARM Cortex A9 and A8 processors from Freescale, Texas Instruments and Nvidia.
OTHER ARTICLES IN THIS SECTION