ARTICLE
Automation platform extended
13 May 2013
Festo has launched a new CPX extension system for its high performance CPX automation platform, enabling engineers to split CPX valve terminals into two parts, and as a result, save costs up to a reported 30% compared to current solutions.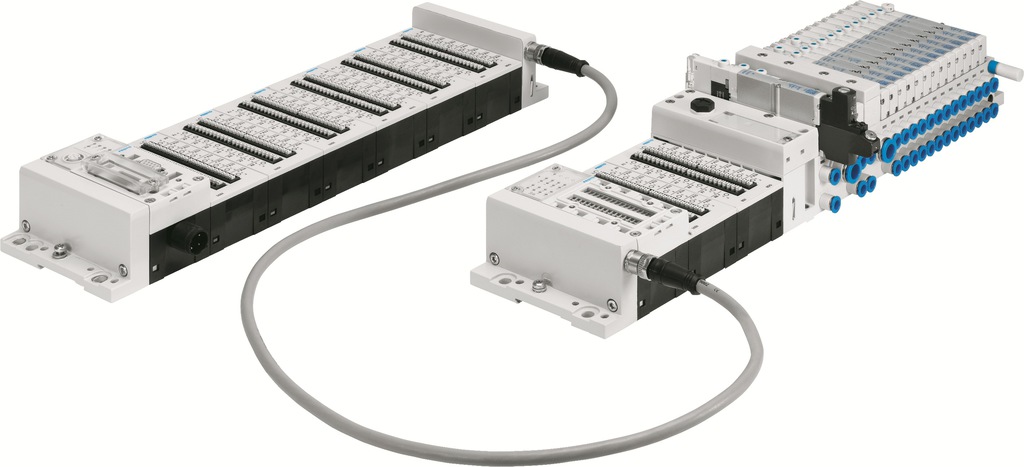 The CPX extension has been designed in response to customer demand for a simple, cost effective solution that allows the inclusion of more modules, and is intended for cabinet applications such as those found in general process and food and drink industries. Previously, users were restricted to 10 modules and if they required more, would need to purchase a second CPX with fieldbus node, use extraordinary control cabinets, or install a CPX vertically.
With the CPX extension, engineers can now easily split up the valve terminal into two horizontal layers that fit in a standard sized cabinet, which enables them to save both money and space compared to the wider specialist cabinets they would typically have used.
OTHER ARTICLES IN THIS SECTION