ARTICLE
Precision fluid dispensing workstation
07 June 2013
The Ultimus V precision fluid dispensing workstation from Nordson EFD enables a significant productivity increase in assembly processes.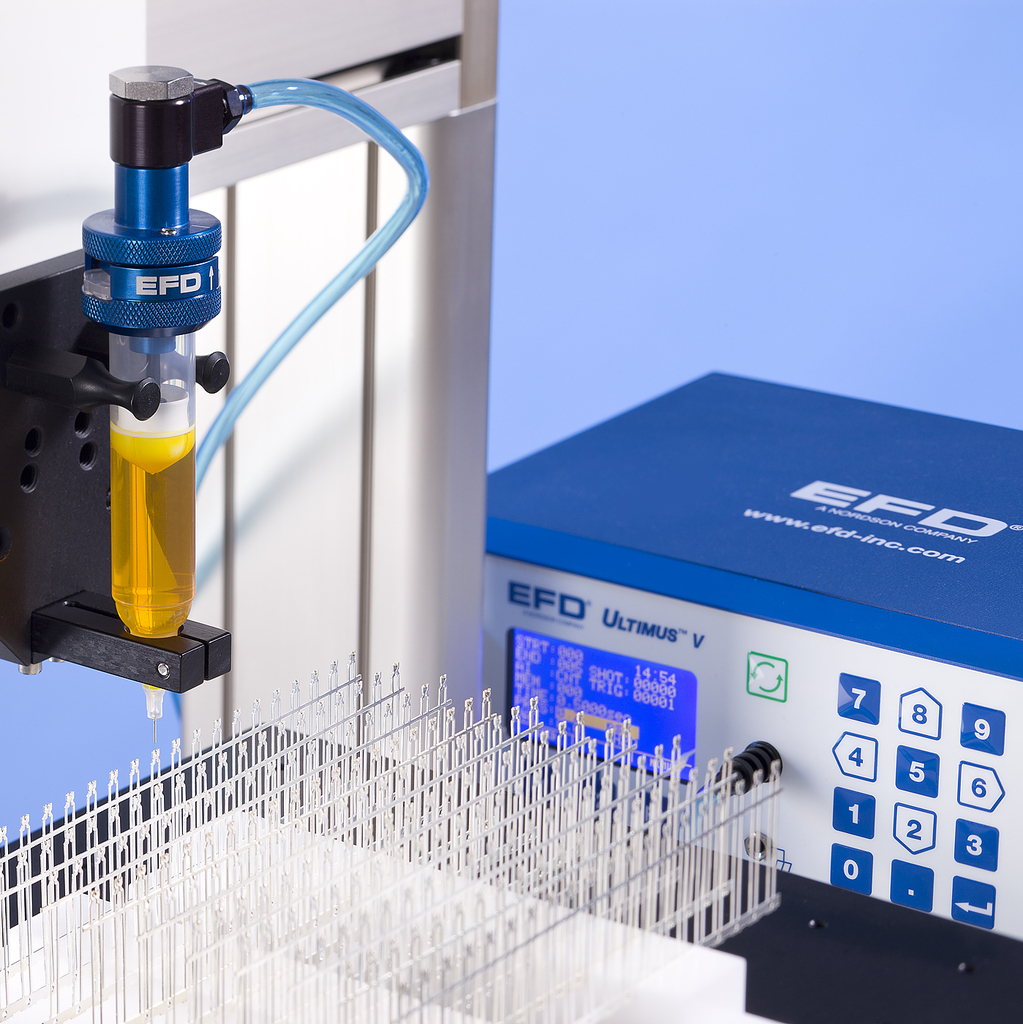 Eliminates variability by removing operator guesswork from the process.
The amount applied is determined by a combination of (1) air pressure, (2) dispense time and (3) tip size.
To make identical dots or fill cavities with consistent volumes of material, the user adjusts air pressure to achieve the desired flow rate and then sets deposit size with the digital timer.
For fluids that change viscosity, the Ultimus V high-precision dispenser can store and automatically adjust dispensing settings to keep the amount of fluid applied constant.
Can be mounted on robot to automate the process.
Main features of the Ultimus V are:
Auto Increment mode adjusts dispensing parameters after a certain number of shots or a specific lapsed time
400 individual memory storage cells
Steady, Timed and Teach modes
Multi-level operator lockout
End of Cycle Feedback loop
External PC interface for data input
Display cycle counter
OTHER ARTICLES IN THIS SECTION