ARTICLE
Eliminate mains failure damage
08 October 2013
To address the issue of machines and systems coming to a sudden stop because of mains failures, Murrelektronik offers buffer modules. Emparro Cap 20/24 1s is an extremely efficient module and enables targeted shut downs in the event of long mains failures.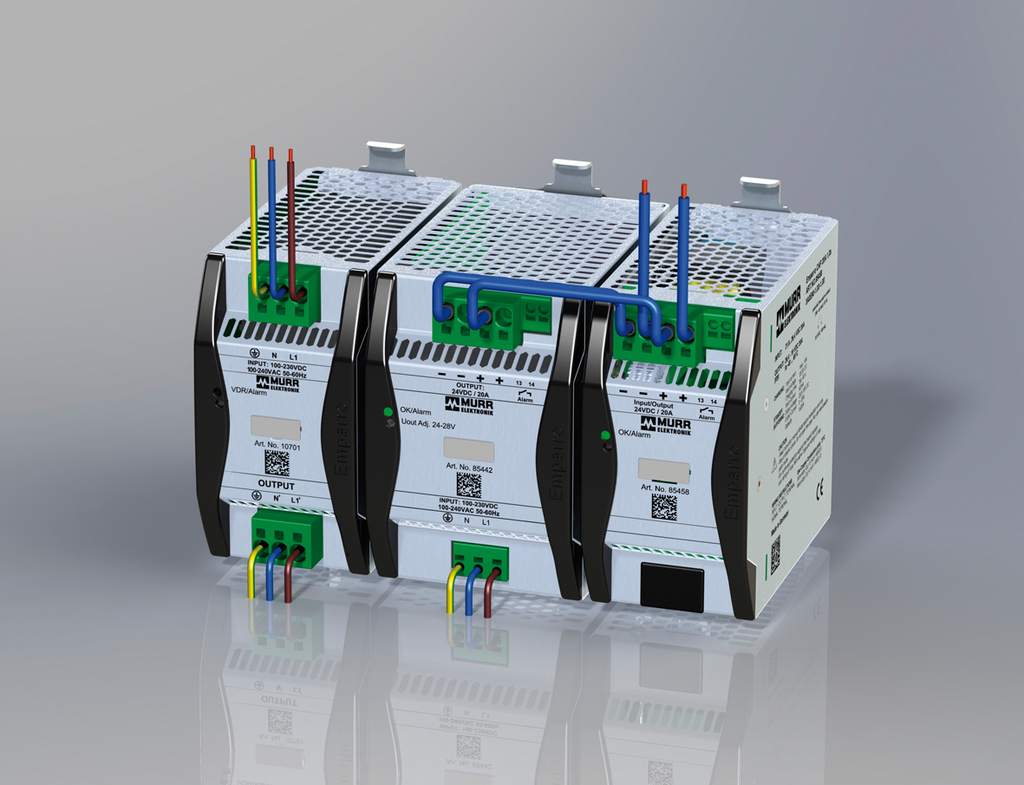 The Emparro Cap 20/24 1s is designed for a load current of 20 A. It completely buffers the current for a period of over one second - the capacity loss caused by the capacitors' aging is already included in the calculation.
On one hand, this long bridging time covers all short and middle mains failures, and on the other hand, it makes it possible to systematically shut down the peripheral devices that need to be buffered in the event of longer mains failures. With this technology, the productivity of machines and systems is increased without increasing costs.
OTHER ARTICLES IN THIS SECTION