ARTICLE
Mini-controllers
07 November 2013
Phoenix Contact is expanding the Easy Automation system to include ILC ME mini-controllers, designed specifically for mechanical engineering, and the compact, easy-to-configure TD 1030T HMI device from the Mini-touch line.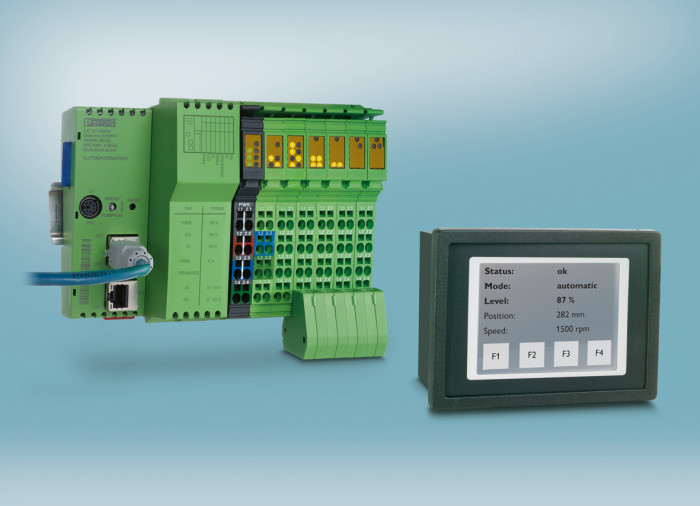 The ILC 191 ME/AN and ILC 191 ME/INC mini-controllers feature Ethernet, RS232, and RS485/422 ports as well as connections for pulse/frequency outputs. They also offer analogue and digital inputs and outputs, high-speed meters, and incremental encoder inputs.
This makes them particularly suited for activating drives by way of step motor drivers or frequency converters.
OTHER ARTICLES IN THIS SECTION