ARTICLE
Universal vision sensor
14 December 2015
Balluff's BVS-E Universal vision sensor with integral processing electronics, lighting and two digital outputs is a genuine all-rounder, combining the functions of the proven BVS-E Advanced and BVS-E Ident vision sensors in a single device.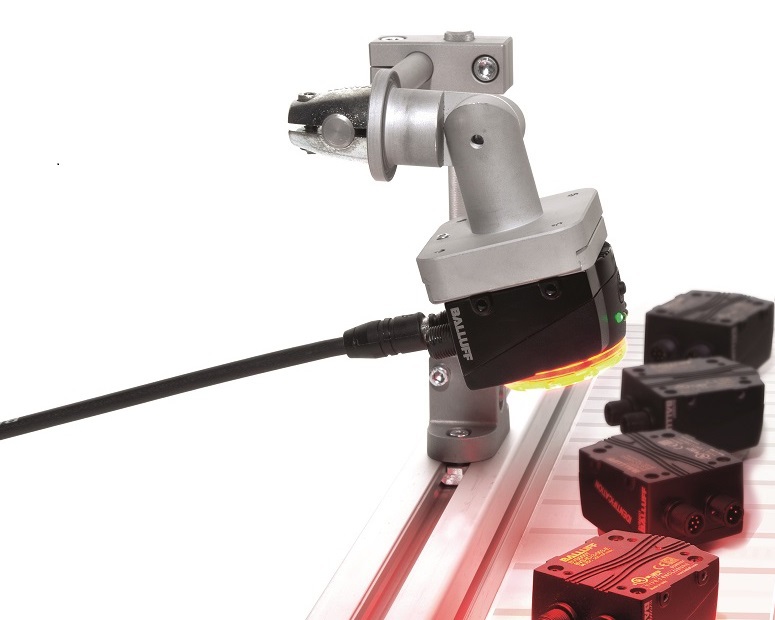 This single model is suitable for almost all inspection tasks and simplifies stock management considerably. Applications include assembly and attendance checks, reading and verifying codes through to challenging applications such as the positioning of parts.
As well as inspecting a large number of characteristics in one pass, the BVS Universal can also simultaneously perform various tasks such as checking brightness, comparing contrasts, counting edges, checking positions, detecting patterns and reading codes at speed.
New additional tools such as a 360° contour, barcode and data matrix check as well as the option of counting and checking contours offer virtually unlimited application possibilities.
The result of the check is issued either as an OK or error signal via the digital outputs or the RS 232/Ethernet interface. The position of the detected part can be transmitted to a PLC or robot control, for example, so that the part can be aligned for subsequent process steps.
The universal device is extremely fast. Up to 40 barcodes and data matrix codes are located per second, and then read and verified independently of their position. The code data is available for further processing via an interface.
In addition, an optical character verification (OCV) function can verify printed sequences of characters and numbers such as batch numbers or minimum shelf life dates.
The BVS-E Universal vision sensor is available with different lens versions. Powerful integral red light or infrared LED lights illuminate the image area perfectly. The power supply and peripherals are connected via two industry proven M 12 connections.
The robust, high-end sensor the size of a credit card is easy to use via the supplied ConVIS software with its intuitive user interface. The user only has to connect the sensor to a PC to configure parameters and operate the sensor using free configuration software. It runs on Windows XP and Windows 7 and also offers the option of storing up to 10,000 inspection images on the computer for troubleshooting purposes, for example.
OTHER ARTICLES IN THIS SECTION