ARTICLE
Volumetric rotor pump
19 April 2016
The Loctite 4090 2-part hybrid adhesive has the speed of cyanoacrylate, the ability to bond almost any combination of substrates and the high temperature and chemical resistance properties of an epoxy.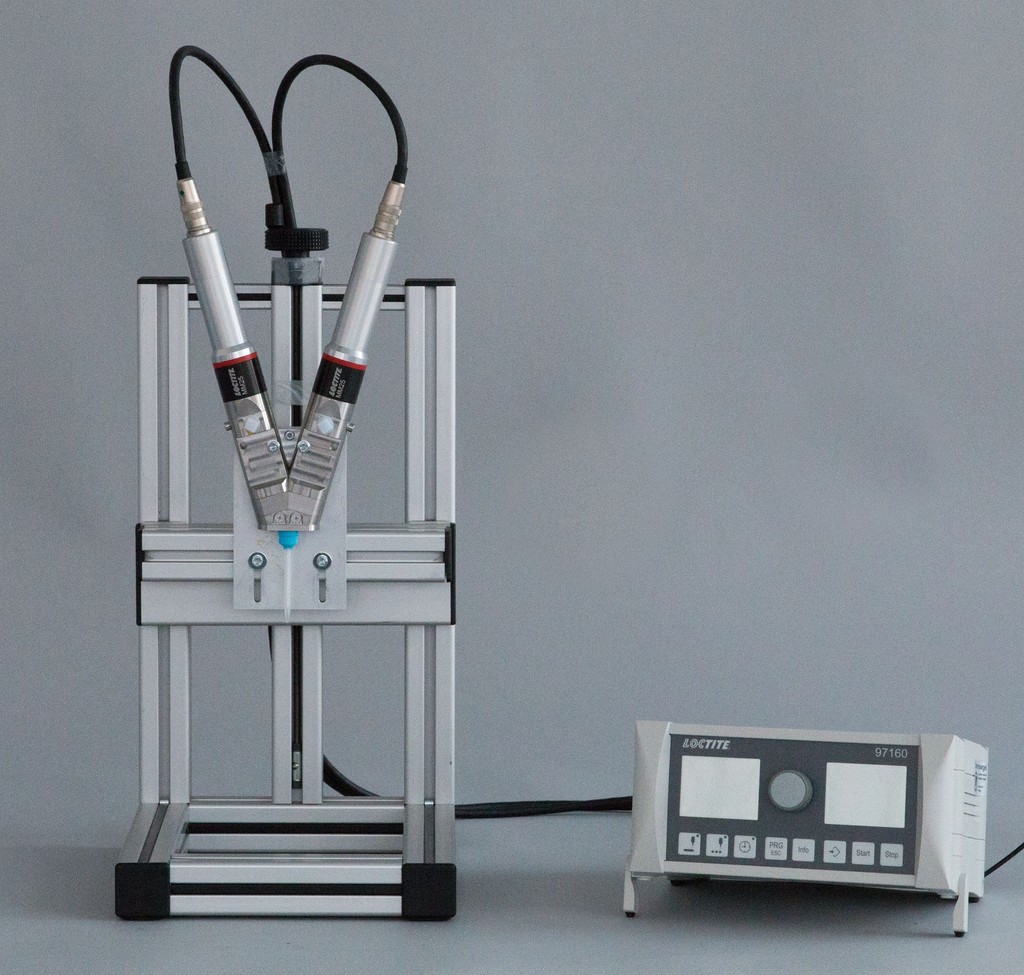 With precise and repeatable mixing ratio critical for this new generation of 2-part adhesives, the new MM25 Volumetric Dual Rotor Pump allows manufacturers to take full advantage of the new adhesives in semi- or fully automated production.
This dispenser uses positive displacement technology to ensure consistent dosing. It is based on two eccentric rotor pumps the main components of which are a stainless steel rotor that rotates within a self-sealing elastomeric stator.
The elastomer has the highest chemical resistance on the market, allowing the pump to be used universally. As it dispenses the adhesive volumetrically and virtually free from pulsation, it gives far greater control over the amount of adhesive released; accuracy is ±1%.
The volume flow depends on the size of the pump and the number of revolutions; direction of flow is reversible to eliminate the possibility of post-dispense dripping. As flow is directly proportional to the speed of rotation, the system allows for the continuous, variable adjustment of the dispense rate via the motor. The option to upgrade the system with two additional pressure sensors provides even greater process safety.
The new MM25 is suitable for handling low and high viscosity materials with ratios of 1:1 to 10:1. Two separate servo drives allow continuous adjustment of the ratio mix and the system can also process some abrasive products.
The pumps can be fed directly from the MM30 400ml Dual Cartridge Applicator that provides independent control of the feed from each of the two adhesive components.
This system has been widely proven across the globe for dispensing a vast array of two component adhesives therefore ensuring an accurate, reliable and robust production solution.
OTHER ARTICLES IN THIS SECTION