ARTICLE
Plug & play application solutions
11 July 2016
RARUK Automation, the R. A. Rodriguez company that specialises in robotics and automation solutions, is introducing a number of new products, capabilities and partnerships at TOTAL 2016. As Universal Robot's preferred supplier in the UK, it will also feature the latest developments in human-robot collaboration that was launched to the world at Automatica in Germany in June.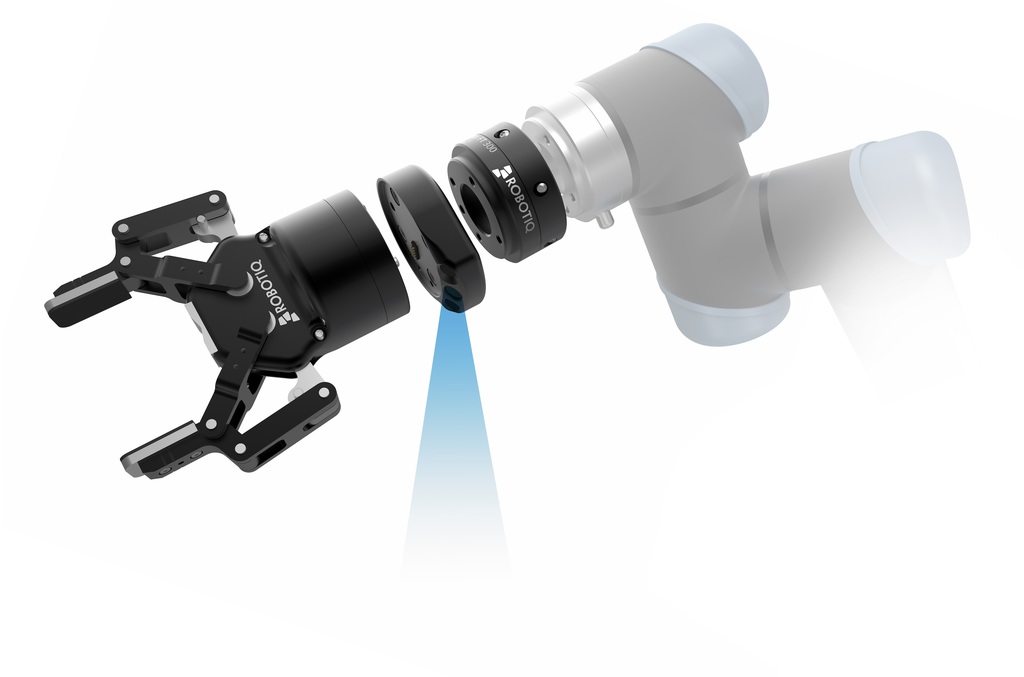 The most significant of these is Universal Robots+, a suite of plug and play application solutions that offer a new level of simplicity for manufacturers that want to hit the ground running when installing their UR robot. This flexibility is complemented by a range of URCaps accessories, end-effectors, software and control solutions - now available from RARUK - that allow easy customisation, making integration easy, quick and effective.
RARUK Automation will demonstrate why the Universal Robot is proving so popular with manufacturers in the UK; the company has seen a 300% rise in demand for these 6-axis arms in the last trading year. This is because they provide the ideal basis for human and robots to work collaboratively, generally without the need for safety guarding, to reduce payback and increase productivity.
Continuing the plug-and-play theme will be a new vision system from specialist end tooling and gripper manufacturer, Robotiq. Specifically developed to fit the Universal Robot, Robotiq makes vision easy to integrate, shortening set-up time to just five minutes. The compact camera is fitted in the Universal Robot's 'wrist' and offers direct connectivity to the controller. No external PC system is required to set-up, programme or run the camera, it's all achieved via the robot user interface.
The complementary and unique collaboration between RARUK Automation and the Germany company, ArtiMinds Robotics extends the potential of robotics even further for UK manufacturers. ArtiMinds has put the latest technologies in machine learning, motion planning and motion control for robotic manipulation into a robust, easy to use software product that is fully compatible with Universal Robots and Robotiq force torque sensors. Visitors will see how this development makes new robotic applications both easily accessible and profitable. Stand E20
OTHER ARTICLES IN THIS SECTION