ARTICLE
Long-life, wash-down drive technology
16 August 2017
At the drinktec exhibition in Munich, Germany NORD Drivesystems will showcase solutions from its wide variety of drive systems featuring aluminum cast housings optimised for wash-down.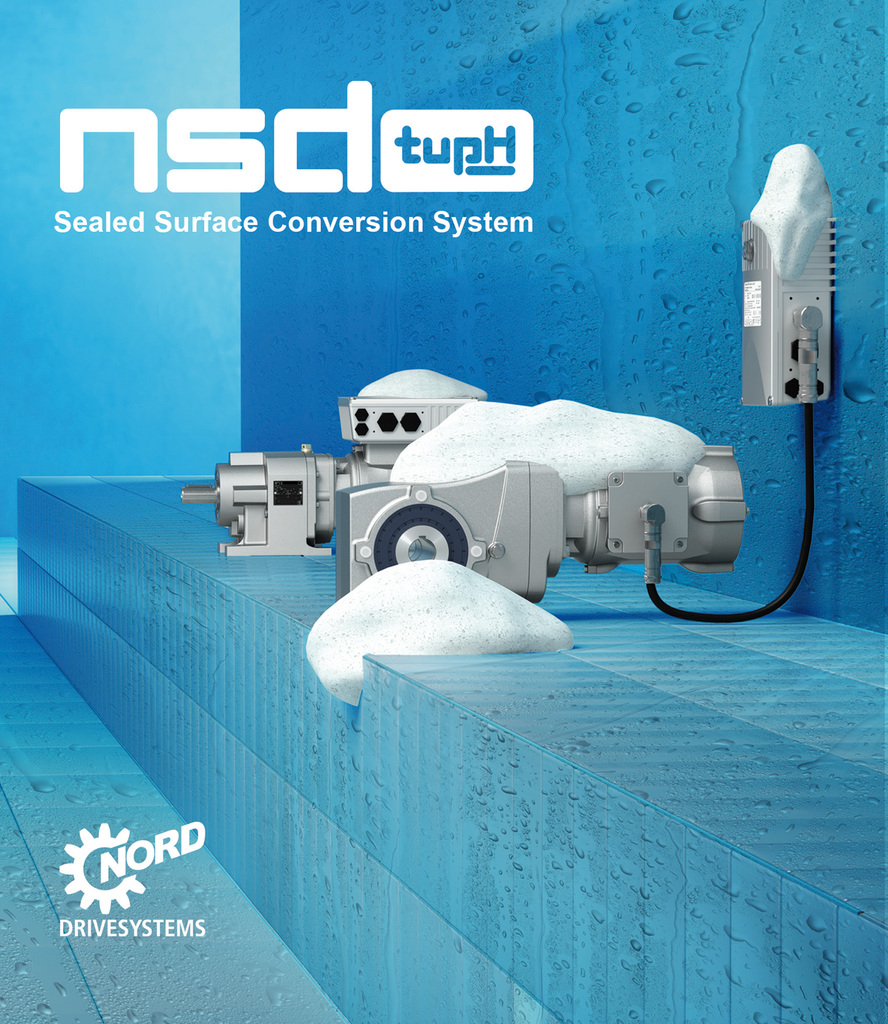 The lightweight, corrosion-proofed gearboxes, smooth-surface motors, frequency inverters, and motor starters are particularly easy to clean. NORD offers nsd tupH anti-corrosion surface treatment for aluminum drives, which is approved for food and drink applications in accordance with FDA title 21 CFR 175.300.
nsd tupH drives are a durable, low-maintenance alternative to stainless steel or coated systems with lower total costs over the long term. Instead of applying a coating, the nsd tupH treatment hardens and penetrates deep into the alloy surface. Consequently, there is no applied material that could flake off.
The drives can even be cleaned with high-pressure steam jets and can be regularly exposed to liquid media without any problems. nsd tupH drives are fitted with stainless steel standard parts as well as stainless steel output shafts by default.
The non-ventilated smooth-surface motors run very quietly and do not actively contribute to spreading germs. They meet current international efficiency levels. Induction motors are available with IE2/high efficiency and IE3/premium efficiency and synchronous motors with IE4/super premium efficiency.
OTHER ARTICLES IN THIS SECTION