Editor's Pick
---
ARTICLE
Don't leave it to luck
25 February 2015
According to Mayr Transmissions, although you can run a machine without a torque limiter if and when something goes wrong whether damage (or extended downtime) is incurred is purely down to luck.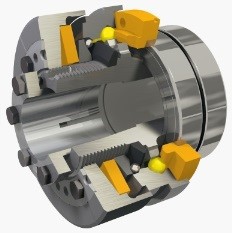 A torque limiter connected to a sprocket, drive pulley or fitted between two shafts will continue to transmit torque up until its pre-set limit is reached at which point it will slip or disengage the drive. Once the load torque has dropped below the setting of the limiter, the drive will be ready to operate again without having incurred any damage.
Friction type limiters can be used where load holding is required and backlash free ball indent type units can offer protection to high precision drive systems or systems where total disconnection is required in the event of an overload.
OTHER ARTICLES IN THIS SECTION