ARTICLE
Mini brake for robot joints
20 April 2015
mayr power transmission has developed a mini brake especially designed for intelligent joints, such as those found on the energy-efficient SpaceClimber climbing robot.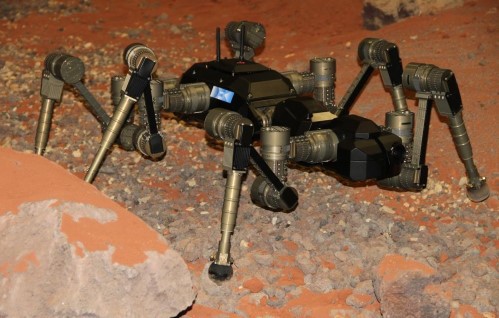 When the SpaceClimber walks with its upper body horizontal across an even surface, the brake reliably holds the joint in position and prevents the input and output from turning when the motor is switched off.
"Using this brake, the joint need not be energised permanently to hold the position, and this saves energy," says the DFKI project manager, Dr.-Ing. Sebastian Bartsch.
The brake has a holding torque of 0.28 Nm and only weighs 120g with an outer diameter of 40.5mm.

OTHER ARTICLES IN THIS SECTION